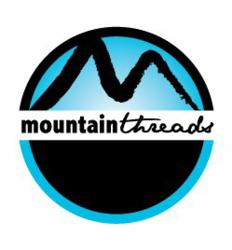 Golden, CO (PRWEB) November 22, 2011
The Rocky Mountain ski slopes have a habit of reaching bitter cold temperatures. Equipping oneself with proper gear can make or break a ski vacation (looking good on the mountain never hurts either), which is why Mountain Threads decided on Columbia Outerwear for its 2012 season. Avid mountain-goers themselves, the Mountain Threads team knows what to look for in ski clothing. With features such as Omni-Heat™ thermal technology and Omni-Tech™ weather protection, users are sure to stay warm, dry and comfortable – even while riding Imperial, the world's highest chairlift, at Breckenridge, CO.
Mountain Threads planned its 2012 ski clothing lines around the needs and wants of its customers. Not only will users of all ages be comfortable on the slopes, they will also look fantastic in clothing selected with an eye for fashion. Included in Mountain Threads' available styles are prints and primary colors, both listed among the top fashion trends spied at Aspen Fashion Week this year.
Mountain Threads' high-performance ski wear rental option is available to anybody visiting the Rocky Mountain region and is affordable enough to allow for other expenses while at the resort. Purchasing new gear year after year can be a financial drain; this unique rental service is a smart option for skiers and snowboarders around the globe who make the Rockies their winter playground.
###