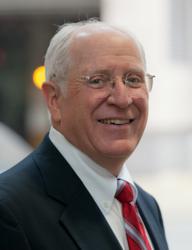 Boston, MA (PRWEB) November 07, 2011
The National Academy of Elder Law Attorneys (NAELA), along with the National Aging and Law Conference (NALC), will host the National Aging and Law Institute from November 10-12, 2011, in Boston.
Hubert H. "Skip" Humphrey III, Assistant Director of the Office of Older Americans at the Consumer Financial Protection Bureau (CFPB), will address attendees on Friday morning, November 11, 2011. Humphrey has spent much of his professional life working to protect consumers, serving first as a state senator and later as Attorney General of Minnesota. He has also worked on behalf of seniors as president of the Minnesota AARP and, until recently, served on AARP's national board.
"While [CFPB] will help track down scams and enforce the law, we will also educate seniors on how to identify and avoid scams before they put their home and savings at risk," says Humphrey. The floor will be open to questions at the conclusion of Mr. Humphrey's address.
The meeting will also provide an ideal setting for leaders in Elder and Special Needs Law to discuss the critical public policy issues facing their practice, as well as how these issues will affect their clients – seniors, people with special needs, and their families. A cornerstone of NAELA's mission is to educate lawmakers and advocate for public policy that enhances the lives of older adults and people with special needs. This year's conference brings together private practice attorneys, legal services attorneys, and other law and aging advocates who have expertise in a wide range of issues including Medicare, Medicaid, Veterans Affairs programs, elder abuse, Supplemental Security Income (SSI), Social Security, the Affordable Care Act, and the possible effects of the proposal to come out of the Joint Select Committee on Deficit Reduction.
The National Aging and Law Institute is presented by NAELA and cosponsored by NALC, a coalition formed by NAELA, the Center for Medicare Advocacy, the American Bar Association Commission on Law and Aging, the National Senior Citizens Law Center, the Center for Social Gerontology, the National Consumer Law Center, the AARP Foundation Litigation, and the National Association of States United for Aging and Disabilities. The meeting will provide a unique experience to learn, network, and engage with leaders within the fields of Elder and Special Needs Law.
To arrange interviews with leaders from NAELA and NALC, please contact Abby Matienzo by amatienzo(at)naela(dot)org or call 703-942-5711 ext 230.
About NAELA
Members of the National Academy of Elder Law Attorneys (NAELA) are attorneys who are experienced and trained in working with the legal problems of aging Americans and individuals of all ages with disabilities. Established in 1987, NAELA is a non-profit association that assists lawyers, bar organizations and others. The mission of NAELA is to establish NAELA members as the premier providers of legal advocacy, guidance and services to enhance the lives of people with special needs and people as they age. NAELA currently has members across the United States, Canada, Australia and the United Kingdom. For more information, visit NAELA.org.
About Elder and Special Needs Law
Elder and Special Needs Law are specialized areas that involve representing, counseling and assisting seniors, people with disabilities and their families in connection with a variety of legal issues, with a primary emphasis on promoting the highest quality of life for individuals. Typically, Elder Law and Special Needs Law address the convergence of legal needs with the social, psychological, medical and financial needs of individuals. The Elder Law and Special Needs Law attorney handles estate planning and counsels clients about planning for incapacity with health care decision-making documents. The Elder and Special Needs Law attorney also assists clients in planning for possible long-term care needs, including at-home care, assisted living or nursing home care. Locating the appropriate type of care, coordinating public and private resources to finance the cost of care and working to ensure the client's right to quality care are all part of the Elder and Special Needs Law practice.
# # #