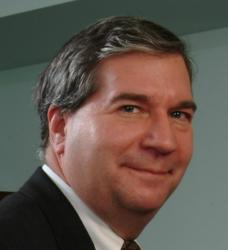 Nanotechnology is poised to be the powerful change agent for ceramics in virtually every use.
Valley View, OH (PRWEB) November 04, 2011
"Problems long thought to be unsolvable begin to unravel with nanotechnology," assures Dr. Scott Rickert, President and CEO of the nanotechnology company Nanofilm, in his recent article Big Innovations from Small Science for Ceramic Industry magazine.
Rickert references a report by BCC Research that has estimated the 2010 U.S. consumption of advanced and nanoscale powders at $3.1 billion, growing to $3.4 billion in 2011 and $5.4 billion by 2016. Of that, nanoscale powders account for 17% of current use, growing to 24% by 2016, or around $1.2 billion. He explains the growth by noting the research confirms nanoceramic powders play a role in a number of markets, including microelectronics, optics, chemistry and environmental products.
Nanomaterial composites and nanocoatings offer the most immediate potential in ceramics, Rickert believes. "The advantage of nanocomposites is that as the ingredient particles get smaller, the resulting composite can be tighter and more uniform to a degree not achievable with micro elements. This enhances effectiveness."
"Nanocoatings," Rickert adds, "allow new or enhanced performance characteristics that can't be achieved in a substrate material to be added at the product surface."
"Nanotechnology has vast potential to improve performance, reduce costs, and open new market possibilities in ceramics," concludes Rickert. "Nanotechnology is poised to be the powerful change agent for ceramics in virtually every use."
About Nanofilm (http://www.nanofilmtechnology.com) Nanofilm is a leader in nanofilm technology and self-assembling thin films for a variety of substrates and surfaces. With an in-house team of nanotechnology specialists, the company continues to leverage its rich technological strengths and core competences to capture growth opportunities in nanotechnology applications worldwide. Nanofilm is a privately held company with headquarters in Valley View, Ohio, near Cleveland.
###