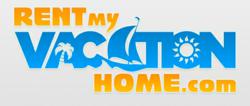 Many fans who usually booked were waiting to see what happened with the strike. These are what the NFL calls super fans .Mr. Jay Kalin CEO of Rent My Vacation Home reported
Washington D.C. (PRWEB) July 26, 2011
Rent My Vacation Home dot com the new leader in vacation home rentals announced that all of their homes located in the areas of Miami, Jacksonville and Tampa Bay Florida are receiving reservations now that the strike is over. The other areas receiving a high number of inquiries are in California near Oakland and Los Angeles California .Even the new teams like the Panthers of Charlotte North Carolina now have a following.
Many fans who usually booked were waiting to see what happened with the strike, these are what the NFL calls super fans. Mr. Jay Kalin CEO of Rent My Vacation Home reported that, "because football was on break many of the reservations this summer to watch training camps and games were not made."
Rent My Vacation Home has 83 web sites nationwide. Many of the Web sites feature close to or near stadium houses for NFL fans. Rent My Vacation Home is one of the only sites that give fans an overview of each city and the houses location of the stadiums and training camps.
"It started with the houses in Canton, Ohio for the Hall of Fame Game and the web server was down for a few minutes as the demand was too great," said Kalin. When traveling to games always check Rent My Vacation Home dot com as you can search 83 web sites with one click and save the search. The other feature is that every stay is guaranteed or your money returned. The site has listed the NFL Camps below.
Rent My Vacation Home has vacation homes in the following cities and has rented to some of the NFL payers families who stay near the training camps.
AFC
Team: Baltimore Ravens
Location: McDaniel College
City: Westminster, Md.
Rookies: July 26
Veterans: July 28
Team: Buffalo Bills
Location: St. John Fisher College
City: Pittsford, N.Y.
Rookies: July 29
Veterans: July 29
Team: Cincinnati Bengals
Location: Georgetown College
City: Georgetown, Ky.
Rookies: July 28
Veterans: July 28
Team: Cleveland Browns
Location: Cleveland Browns Training Facility
City: Berea, Ohio
Rookies: July 23
Veterans: July 30
Team: Denver Broncos
Location: Paul D. Bowlen Memorial Broncos Centre
City: Englewood, Colo.
Rookies: July 28
Veterans: July 31
Team: Houston Texans
Location: Methodist Training Center
City: Houston
Rookies: July 30
Veterans: July 30
Team: Indianapolis Colts
Location: Anderson University
City: Anderson, Ind.
Rookies: August 1
Veterans: August 1
Team: Jacksonville Jaguars
Location: Jacksonville Municipal Stadium
City: Jacksonville, Fla.
Rookies: July 29
Veterans: July 29
Team: Kansas City Chiefs
Location: Missouri Western State University
City: St. Joseph, Mo.
Rookies: July 29
Veterans: July 29
Team: Miami Dolphins
Location: Miami Dolphins Training Facility
City: Davie, Fla.
Rookies: July 30
Veterans: July 30
Team: New England Patriots
Location: Gillette Stadium
City: Foxboro, Mass.
Rookies: July 25
Veterans: July 28
Team: New York Jets
Location: SUNY Cortland
City: Cortland, N.Y.
Rookies: July 29
Veterans: August 1
Team: Oakland Raiders
Location: Napa Valley Marriott
City: Napa Valley, Calif.
Rookies: July 28
Veterans: July 28
Team: Pittsburgh Steelers
Location: Saint Vincent College
City: Latrobe, Pa.
Rookies: July 30
Veterans: July 30
Team: San Diego Chargers
Location: Chargers Park
City: San Diego
Rookies: July 25
Veterans: July 30
Team: Tennessee Titans
Location: Baptist Sports Park
City: Nashville, Tenn.
Rookies: July 31
Veterans: July 31
NFC
Team: Arizona Cardinals
Location: Northern Arizona University
City: Flagstaff, Ariz.
Rookies: July 30
Veterans: July 30
Team: Atlanta Falcons
Location: Atlanta Falcons Training Facility
City: Flowery Branch, Ga.
Rookies: July 29
Veterans: July 29
Team: Carolina Panthers
Location: Wofford College
City: Spartanburg, S.C.
Rookies: July 28
Veterans: July 28
Team: Chicago Bears
Location: Olivet Nazarene University
City: Bourbonnais, Ill.
Rookies: July 30
Veterans: July 30
Team: Dallas Cowboys
Location 1: Alamodome/Marriott Residence Inn
City 1: San Antonio
Location 2: Oxnard River Ridge (Aug. 13-27)
City 2: Oxnard, Calif.
Rookies: July 24
Veterans: July 24
Team: Detroit Lions
Location: Detroit Lions Training Facility
City: Allen Park, Mich.
Rookies: July 30
Veterans: July 30
Team: Green Bay Packers
Location: St. Norbert College
City: De Pere, Wis.
Rookies: July 30
Veterans: July 30
Team: Minnesota Vikings
Location: Minnesota State University, Mankato
City: Mankato, Minn.
Rookies: July 30
Veterans: July 30
Team: New Orleans Saints
Location: New Orleans Saints Training Facility
City: Metairie, La.
Rookies: July 29
Veterans: July 29
Team: New York Giants
Location: University at Albany
City: Albany, N.Y.
Rookies: August 1
Veterans: August 1
Team: Philadelphia Eagles
Location: Lehigh University
City: Bethlehem, Pa.
Rookies: July 26
Veterans: July 29
Team: St. Louis Rams
Location: Russell Training Center
City: Earth City, Mo.
Rookies: July 28
Veterans: July 30
Team: San Francisco 49ers
Location: Marie P. DeBartolo Sports Center
City: Santa Clara, Calif.
Rookies: July 30
Veterans: July 31
Team: Seattle Seahawks
Location: Virginia Mason Athletic Center
City: Renton, Wash.
Rookies: July 30
Veterans: July 30
Team: Tampa Bay Buccaneers
Location: One Buccaneer Place
City: Tampa, Fla.
Rookies: July 30
Veterans: July 30
Team: Washington Redskins
Location: Redskins Park
City: Ashburn, Va.
Rookies: July 29
Veterans: July 29
For more info email info(at)rentmyvacationhome(dot)com or call 301-994-3133
###