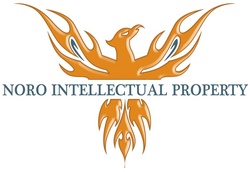 Taveras says that he and his staff continually ask, "How can we decrease the hassle in this industry?"
Cleveland, OH (PRWEB) March 18, 2011
Noro Intellectual Property, a company that provides patent services for all stages of business development, has moved its headquarters from Tampa, Florida to Cleveland, Ohio.
The company's owner, Miguel Taveras, is a former United States Patent and Trademark Office Examiner. "Cleveland's strong entrepreneurial ecosystem is the perfect place to position a company focused on new technology and economic development," Taveras said.
Noro IP helps inventors patent their new ideas, protect already patented ideas, avoid violating others' patented ideas, determine the value of a patent in the market, and provide research and analysis for patent disputes litigation. Their most common services include Patent Applications as well as research services like Prior Art Search, Freedom to Operate Search, and Patent Validity Search.
In addition, Noro IP specializes in almost every area of technology including electrical, mechanical, life sciences, business methods, communications, computer & information sciences, chemical, and biotechnology.
Noro IP's proprietary research and analysis methods were developed by former employees of the United States Patent and Trademark Office. Therefore, the high quality of the work is grounded in an insider understanding of USPTO methods. The Noro IP Patent Comparison MatrixTM is among the most comprehensive patent reporting tools in the industry.
A New Kind of Patent Culture: Hassle-Free
Noro IP isn't a traditional company and it distances itself from the complicated fee structure and spotty customer service of typical patent law firms in search of ways to make the patent process less of a hassle. Most patent attorneys require clients to call for a quote and then establish a variable hourly rate, including charges for the attorney's consultation time. Noro IP offers flat fees per service, and posts them online so clients can effectively compare and contrast. A client will save an estimated 2-5 days of time and an average of $500-$1,000 by ordering a patent service from Noro IP over a traditional IP law firm.
In addition, unlimited free consultations are included with all services, which is particularly helpful for those launching a new business that may have lots of questions about the confusing patent process. Each client has a dedicated patent liaison – someone who has both technical patent training and customer service training. This liaison takes a client through the technical patent application process and continues to work one-on-one with each client for the duration of his or her patent needs, which has built up Noro IP's reputation for phenomenal customer service. Plus, to make the client experience more convenient, Noro IP conducts nearly all ordering and billing transactions online, which is accessible 24 hours a day to clients worldwide.
Taveras says that he and his staff continually ask, "How can we decrease the hassle in this industry?"
Noro IP's goal is to provide complete, one-stop shopping for patent services. They host the second largest listing in the US of intellectual property-specific jobs, accompanied by a patent professional resume database. Also, they are currently developing their own interactive, patent database – designed by patent searchers for patent searchers – which is slated to launch in the spring of 2011.
Innovative Cleveland
While some may think Cleveland is an unlikely suspect to relocate a company that revolves around innovation, Noro IP thinks just the opposite.
"Cleveland is becoming a hotbed of innovation, new technology development and business incubation," says Taveras. "We see ourselves as part of this larger, revitalization effort, and that gives us more inspiration and a greater sense of connectedness to our community."
To become more involved in the Northeast Ohio business community, Noro IP launched a local college intern program and has five students working in various departments. They were recently nominated in the category of "Best New Internship" for the Northeast Ohio Expys awards.
About Noro IP:
Noro IP specializes in patent research, analysis and consulting for law firms, corporations and individual inventors around the world. Noro IP's proprietary search methods produce the most thorough and accurate search reports in the industry in all areas of technology. Technical and legal experts provide free consultations before the purchase any service and free post-search consultations to explain the results. Noro IP's services are priced with flat-fees which are listed on the website. For more information about Noro IP, visit http://www.NoroIP.com or email PatentSpecialist(at)NoroIP(dot)com.
Patent services include:

Patent Application Preparation and Filing
Novelty / Patentability / Prior Art Search
Freedom to Operate Search
Patent Validity Search]
Infringement Patent Search
Assignee / Assignment Patent Search
Licensee / Licensing Patent Search
Licensing Agreements
Accelerated Examination Patent Search
Examination Support Document
Patent Landscape Study / Analysis
Patent Valuation Service
###