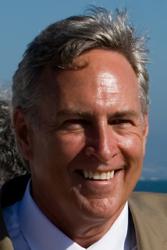 The government's latest report measuring the safety culture in U.S. nursing homes clearly shows that bigger is not better when discussing nursing home elder safety
Boston, Massachusetts (PRWEB) November 02, 2011
Boston Massachusetts nursing home abuse attorney Bernard J. Hamill says a 2011 federal study of safety "culture" in nursing homes highlights the need to consider certain factors in choosing the right facility for a loved one.
Hamill, founder of the Massachusetts personal injury lawyers of Hamill Law Group, says the multiple factors were looked at in the study to evaluate the atmosphere regarding elder safety in nursing homes. The safety culture factors measured included:

perceptions of resident safety
communication about incidents
supervisor actions promoting resident safety
organizational learning
management support for resident safety
training & skills
compliance with safety procedures
communication openness between staff
nonpunitive response to error
adequate staffing
Two overriding factors in the study eclipsed all other variables: first, whether the nursing facility was a private for-profit corporation or whether it was governmental or non-profit; the second variable was the size of the nursing home. For-profits fared significantly worse in promoting a culture of safety. Larger nursing homes were worse than smaller facilities in promoting a safe culture for elder residents.
The report found nonprofit/government nursing homes:

had a higher average percent positive response than for profit nursing homes on all 12 patient safety culture composites.
had a higher percentage of respondents who indicated they would tell their friends that this is a safe nursing home for their family
had a higher percentage of respondents who gave their nursing home an overall rating on resident safety of "Excellent" or "Very Good"
The study on resident safety revealed that 3 times more residents of large nursing homes (over 200 beds) described the safety culture as "poor" as compared with smaller nursing homes (under 49 beds).
About Hamill law nursing home injury lawyers:
The Hamill Firm of Quincy, Massachusetts concentrates their practice on advocating for elderly nursing home residents and has a successful track record of verdicts and settlements including some of the highest emotional distress verdicts ever awarded in Massachusetts for nursing home abuse. The Hamill group encourages all residents injured by neglect in Massachusetts nursing homes to call for a free evaluation of their claim.
Consumers are also invited to use the many free nursing home consumer resources available at the Hamill law firm website and blog including our free guide to avoiding abuse and our guide on selecting the safest nursing home.
If an elder has been injured or died in a nursing home, they may be entitled to compensation for medical expenses, pain and suffering, and or statutory wrongful death damages. Punitive damages are sometimes awarded under the wrongful death statute for gross negligence.
Attorney Hamill has 34 years experience advocating for injured people including those who have suffered from nursing home neglect, abuse or wrongful death. The Hamill firm represents elders victimized by criminal assaults, bed sores, falls from Hoyer lifts, sepsis and malnutrition. Hamill advocates for the dignity of elder residents.
For more information contact the Hamill group at (617) 479-4300 or use the firm's website contact form.
###