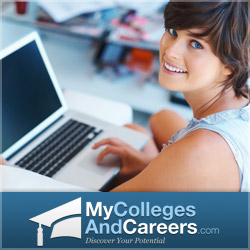 We need to fundamentally change the faculty role, and use technology to do the teaching.
Provo, UT (PRWEB) December 08, 2011
The New York Times reported that on December 5, 2011, President Obama met with the U.S. Secretary of Education along with the presidents from 11 different colleges and universities across the country. The group discussed the future of education and possible ways to reduce growing tuition costs, which included the idea that technology should be further developed to enhance online education. My Colleges and Careers helps start this process by connecting students with online institutions that now offer online courses and degree programs through which they can complete their college education.
Many of the leaders and college presidents present at the meeting remarked on the role of technology in finding a solution for reducing college tuition costs. Robert W. Mendenhall of the nonprofit online school Western Governors University said during the meeting, "Mostly in higher education, technology is an add-on cost that doesn't change the model at all. We need to fundamentally change the faculty role, and use technology to do the teaching." A second college president, Larry D. Shinn from Berea College, seconded that notion by saying, "We're structured in a 19th-century model, but I think we all know now that blended learning, combining technology and classroom learning, can let us educate for less cost." My Colleges and Careers supports these efforts and has created web-based tools and services that will connect more students with online schools. Many of these schools have worked for years to develop high-quality online degree programs that give students the same learning opportunities as traditional colleges. Besides having lower tuitions costs, attending online colleges is convenient for adults who work full time or have other commitments.
In order to provide more educational opportunities for students, the My Colleges and Careers website is designed with tools and information services that will connect students with accredited online colleges or universities. The main feature of the My Colleges and Careers website is the degree-finding tool. This tool allows website users to search for different types of degrees in their field of interest and be connected with online schools that offer that degree. Additional website features include: infographics, news updates, and updated lists of the current top careers in the job market and highest salaries. One last part of the My Colleges and Careers website is the Education Blog. The blog is authored by a variety of career and industry experts. As the need for a reduction in college tuitions costs grows, government officials and educational professionals will encourage colleges and students to utilize online courses and degree programs.
About My Colleges and Careers
My Colleges and Careers is dedicated to helping students and prospective students earn their college degrees through online degree programs. Considering that most students have other responsibilities and commitments, My Colleges and Careers can become a great resource for those seeking a way to fit school into an already busy schedule. Through online programs, students can complete their schooling at their own pace. The tools and services offered on the My Colleges and Careers website have already assisted many students in completing their education and starting a successful career.
###