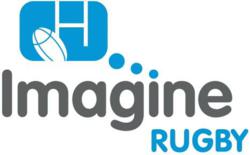 Australia, New Zealand and South Africa are in separate pools, almost guaranteeing that the real fireworks might not start until the knockout portion
London, UK (PRWEB) September 12, 2011
The 2011 Rugby World Cup kicked off on September 9th and the teams have been preparing for months in their training camps and the next few weeks will tell if they have done enough, according to Imagine Rugby. With the spread of countries included in this World Cup, including Namibia, Russia and the USA, Imagine Sports pundits are looking forward to some very interesting pool matches. Most of the stalwarts are there, with the 'big three' of Australia, New Zealand and South Africa in separate pools, thereby almost guaranteeing that the real fireworks might not start until the knockout portion.
However, a lot of commentators are keeping a very close eye on teams like Samoa that could be well positioned to pull off an upset and enter the knockout phase. Some of the rugby team s that can normally be depended on to yield solid, dependable performances don't appear to be in the top shape that one would hope for; a prime example of which is the South African team. After a very rough Tri-nations, the coach made the decision to call on some veterans of previous World Cup victories. It's an interesting strategy and one that could pay off. However, their performance in the Tri-nations means that the expectation of retaining the Webb-Ellis Cup is greatly lowered.
As so often happens, Imagine Sports has seen the development of last minute rugby news, such as the drafting of additional players into the World Cup squads or injuries are keeping commentators on their toes. As the rugby tournament gets underway, one thing that we can all be sure of is that the world's top 5 ranked rugby teams: New Zealand, Australia, South Africa, France and England, should all find it relatively straight forward to fight their way through the pools.
The big pool matches to watch are:
Pool B: England VS Argentina on 10th September
Pool D: Wales VS South Africa on 11th September
Pool A: New Zealand VS France on 29th September
In Pool C, Australia has what appears to be an easy ride, although Ireland could provide a challenge in their rugby match on the 17th of September. In the meantime, every rugby forum is lighting up with predictions for this major rugby tournament, but only time will tell who the triumphant team will be.
###