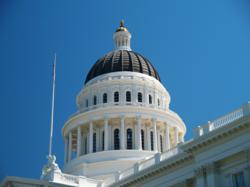 Demas & Rosenthal provides representation to clients in all areas of personal injury
Sacramento, CA (Vocus/PRWEB) February 02, 2011
The Sacramento personal injury law firm of Demas & Rosenthal (http://www.injury-attorneys.com) is sponsoring a service called Last Call to help avoid drunk driving accidents. Last Call is a service that provides low-cost transportation to persons and who have consumed alcohol while out on the town and are unable to drive their own vehicles home. This service will include rides on the Second Saturday, a monthly event that features local artists on display in different galleries in downtown Sacramento.
About Last Call
Last Call Sacramento is a unique service that provides a safe, low cost way to transport you and your vehicle home after you have been drinking on the town. Persons who call will be met by a team of two drivers. Upon showing valid registration and proof of insurance, one driver will drive your vehicle with you and your passengers. The second driver will follow your vehicle to pick up the driver once they arrive at your home. Other passengers will also be dropped off safely at their homes.
The fee charged by Last Call is generally equivalent to taxi cab rates. However, your car will be in your driveway the next morning and there is no need to go pick it up. Demas & Rosenthal is making it possible for anyone wishing to use Last Call during the February Second Saturday to do so at no cost. To schedule a ride please call: 916-933-7483 or visit http://www.lastcallsacramento.com.
The Sacramento accident injury lawyers at Demas & Rosenthal sponsor Last Call to help avoid the tragedies that too often result from drunk driving. Approximately 1,000 people are killed every year and countless victims injured in California as the result of DUI accidents. Approximately 200,000 people are arrested every year for DUI. Last Call is an innovative service that will help to lower these statistics and allow its users to arrive home safely without the inconvenience of a taxi.
About Demas & Rosenthal
Demas & Rosenthal is a firm of Sacramento injury accident lawyers that has specialized in protecting the rights of injury victims for nearly 20 years. The firm provides representation to clients in all areas of personal injury, including vehicle accidents, product liability, wrongful death and other consumer rights-related actions.
# # #