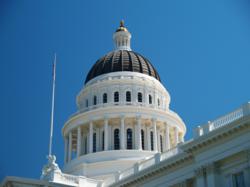 Sacramento, CA (Vocus/PRWEB) February 05, 2011
Another Super Bowl Sunday is upon us, and what is becoming a true American holiday is a time for people to get together and celebrate one of the more important displays of our culture. Unfortunately, Super Bowl Sunday is a day where drinking and driving is terribly prevalent in the United States, and the Sacramento personal injury attorneys at Demas & Rosenthal (http://www.injury-attorneys.com) would like to remind people of how to avoid these dangers and what to do if you are injured by a drunk driver.
There are several recommended steps that should be taken by people who are venturing out to a gathering on Sunday. These steps will minimize the chance that someone will consume alcohol and then drive a vehicle, risking arrest, injuries and fatalities. These steps include:

Designating a driver before leaving the house
Writing down at least two phone numbers to taxi cab companies in case no one is able to drive
Bringing supplies to spend the night in case no transportation home can be arranged
Holding those who have volunteered to drive accountable to their duties
For those who have traveled by way of a designated driver and who have been injured by a drunk driver, there are legal rights and options available. The first step should be to contact a Sacramento DUI accident lawyer who can help you understand those legal rights and options. In addition, if it's advisable to file a California personal injury lawsuit against a drunk driver who causes injuries, a successful claim could bring about a damages award that compensates those who have been harmed for their medical costs, lost income and pain and suffering depending on their circumstances.
The bottom line regarding Super Bowl Sunday, which according to statistics ranks only behind New Year's Eve as the day in which the highest number of alcohol-related traffic accidents within one day during the year, is to be safe.
About Demas & Rosenthal
Demas & Rosenthal is a law firm comprised of Sacramento personal injury attorneys who have been representing injured consumers in legal matters that include personal injury, DUI accidents, defective products cases and other forms of legal issues where consumers are harmed for nearly 20 years.
# # #