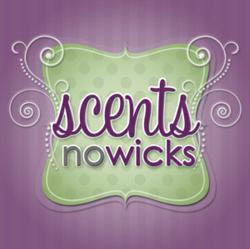 Montgomery, TX (PRWEB) April 08, 2011
Stephanie Taliaferro is a Texas Scentsy consultant that has just launched her brand new Scentsy website ScentsNoWicks.com. Stephanie is an expert in everything Scentsy and can help you with purchasing products, hosting a party, joining Scentsy or even raising funds for your team or organization with Scentsy Fundraisers.
"I started selling Scentsy because I fell in love with the products," Stephanie says. "Now not only am I earning free products but I am earning income and am helping other people to do the same thing."
The signature products you will find on Scentsnowicks.com include the Scentsy Wickless Candles. The Scentsy Bricks and Scentsy Bars are wax blocks made of the highest quality paraffin wax and key fragrance oils. These wickless candles are designed to melt with a low watt bulb in an electric to make your whole house smell wonderful.
"The best thing about wickless candles is that you don't have the fire hazard issues that you do with an open flame candle," says Stephanie. "Scentsy Wickless Candles not only are safer than traditional candles but they also do a better job of keeping your whole home infused with fragrance."
ScentsNoWicks.com is also a great place to do a little Easter shopping. "The one thing I know about Scentsy is that pretty much every woman I show it to falls in love with it. So if you are still looking for a special Easter gift for your wife, mom or another important lady in your life a Scentsy Multi-Pak is going to earn you a lot of points."
"Once mom is covered you can move right onto the kids, Scentsy Buddies are an easy to love plush, stuffed animal with a secure area you can fill with kid friendly, safe Scentsy scents," Stephanie says, "Your child would love to have a Scentsy Buddy and your child's new friend will fit right into the Easter basket."
Scentsy has a full line of warmers for your home and business including plug in warmers that have swivel base for sideways plugs. Scentsy plug-ins are great for small areas such as laundry rooms, bathrooms and hallways and double as an attractive night light. In addition to the Scentsy core products there are also room sprays, scent circles and foaming fragrances. For every area of your life, Scentsy has a way for product for you to use that makes you feel great and provides a safe scent.
For further information on ScentsNoWicks.com or Scentsy Products contact Stephanie at Stephanie(at)scentsnowicks(dot)com.
# # #