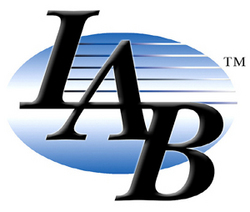 This is the dawn of a new generation in America.
Washington, DC (PRWEB) March 9, 2011
(IAB) The Independent Association of Businesses' board of directors announced today the unanimous election of its new President, Shane M. Madigan. In his new role, Madigan will work to advance IAB's mission to strengthen America's small business sector and be an advocate in protecting small business interests.
"Shane has a track record of integrity and excellence in his previous position as Spokesman and Director of Communication and Education. He has created and helped maintain new platforms to inform members and the public of the changing conditions effecting small business," said board director and President of Centerpoint Corporate Services, Alan Tiras, J.D. "We look forward to working with him and are confident that he will effectively serve the Associations overall goals and initiatives."
"This is the dawn of a new generation in America. It is a time of tremendous growth, innovation and communication of American entrepreneurs and the Association. For nearly three decades, IAB has created and navigated innovative solutions that provide basic protections for small business owners, the self employed and their families. The innovation, vision and leadership of our founder, Mr. James C. Wood, is unprecedented. Mr. Wood has redefined innovation in the Association industry," said Shane M. Madigan. "IAB remains a center of education and access to membership benefits that helps independent business owners and the self employed prosper with abundance in this new age of entrepreneurship."
Madigan brings a wealth of experience in small business leadership in both the public and private sectors. Prior to being elected President, he has worked with IAB over the past 8 years with thousands of IAB associates who promote the Associations mission.
Previously, Madigan has represented the Association as a member of the US Chamber of Commerce, the American Society of Association Executives, the Institute for Policy Innovation, and the National Association of Community Health Centers. He attends events hosted by the National Center for Policy Analysis and will represent IAB at the National Association of Insurance Commissioners meetings to analyze and communicate new regulations that will affect small businesses.
The Independent Association of Businesses, (IAB) is recognized as America's Premier Membership Association as a leader of innovative access to membership benefits. Acknowledged by having represented the interests of more than a million members and receiving prestigious commendation by state and federal officials for its ability to educate and advance the growth of America's small businesses and the self employed.
# # #