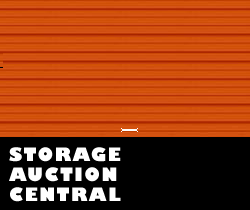 storage auctions are bound to become even more crowded as new buyers flock to them in an effort to find treasures like this one."
Contra Costa County, California (PRWEB) November 16, 2011
A San Jose man is reported to have discovered $500,000 in gold coins after paying $1,100 for the contents of an abandoned storage unit at a Bay Area auction. The Spanish doubloons were found inside a plastic rubbermaid bin, reports Storage Auction Central, a leading provider of news and information on storage auctions.
The auction was held by American Auctioneers, a company owned by Dan and Laura Dotson of reality-based television show "Storage Wars" fame. News of the discovery was first made public through a tweet from Laura Dotson's twitter page. The tweet read, "SOLD his way! Congratulations John of San Jose on your $500k pcs. of Eight GOLD find! 2 units same tenant $1700 & $1100. Photos coming soon."
According to sources the treasure was reviewed by an expert who described it as "Pieces of Eight Spanish Gold" and believed that the coins dated to sometime between the 16th and 19th century. A few gold and silver bars were also found in the storage unit.
Bradley Caricofe, a veteran storage auction buyer and editor of Storage Auction Central, remarked, "The original lessee of this storage unit probably passed away or may be in prison. The mind-blowing finds such as this one often surface under such circumstances."
Caricofe went on to say, "With a discovery this large, I would bet we have not heard the end of the story. Details about the original owner may emerge, and then we will see some twists. One thing is for certain, storage auctions are bound to become even more crowded as new buyers flock to them in an effort to find treasures like this one."
Storage Auction Central is a leading provider of news, information, and discussion involving the operation of self storage lien auctions in North America. For updates on this story and to learn about other amazing storage auction finds, visit http://storageauctioncentral.com. You may also join the active discussion on our storage auction forum.
###