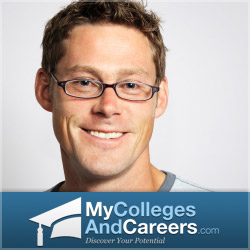 By the end of this year, the total amount of outstanding student loans will value more than $1 trillion.
Provo, UT (PRWEB) October 25, 2011
USA Today reported on October 19 that the amount of student loans awarded last year was more than $100 billion, and that by the end of this year total outstanding loans will value more than $1 trillion. With the cost of education increasing, students are having to take out more loans or forego attendance entirely. My Colleges and Careers provides tools on their website that can help students determine if attending an online college would be a lower-cost, time-efficient option.
Using data provided from the Federal Reserve Bank of New York and College Board, USA Today was able to determine that Americans owe more on student loans than on credit cards debt. Also, students are roughly borrowing twice as much money for their education than they did just ten years ago, even after taking inflation into account. Lenders of student loans have very little risk when it comes to giving out the loan. The burden of the loan falls on the credit of the person who has taken it out. Many students take out loans that are too big for them to repay, resulting in defaults. Even declaring bankruptcy won't remove this loan from your credit. However, they are an investment in the future and a student's potential as a professional. My Colleges and Careers can help students make informed decisions about their education and financial situation by introducing them to the benefits of receiving an education through online courses.
One of the tools that My Colleges and Careers provides on their website allows students the opportunity to connect with online schools that have degree programs in the field of interest they are interested in. Using the tool is simple, prospective students can choose the subject area that most calls their attention and the level of degree they are thinking they will want to earn. Degrees can range from basic certification in something like pharmacy technician certification to Ph.D degrees. From there, the student can learn more about the degree and the schools which offer it, including tuition costs.
As far as figuring out the financial aspects of education, students can make use of the other tools My Colleges and Careers has placed on their website to help them make better-informed decisions. These tools include: lists of the best careers; useful infographics; and news updates relating to any governmental changes that could affect the conditions of student loans and other financial aid. The My Colleges and Careers Education Blog is the last tool that can help students decide on an educational route. Experts from various industries prepare articles geared towards helping students make informed decisions. Topics cover a variety of areas such as how to pick a career, financial aid options, and personal experiences relating to online education. All of these tools are put in place to help students make the best decision in regards to their education, finances, and future career.
My Colleges and Careers is dedicated to helping students and prospective students earn their college degrees through online degree programs. Considering that most students have other responsibilities and time commitments, My Colleges and Careers can become a great resource for those seeking a way to fit school into an already busy schedule. Through online programs, students can complete their schooling at their own pace. The tools and services offered on the My Colleges and Careers website have already assisted many students in completing their education and starting a successful career.
###