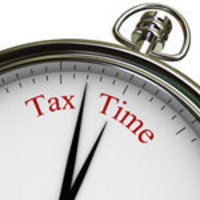 It's nearly impossible for an average person to keep up with all the changes in the tax code
Denver, CO (PRWEB) January 13, 2011
The Accounting Aisle says that tax filers need to be aware of significant changes to the 2011 tax code. The changes effect filers in all tax brackets. "It's nearly impossible for an average person to keep up with all the changes in the tax code," says Steve Hastert, president of the Accounting Aisle, an online service which matches tax payers with local accountants and CPAs. "The code becomes more complex every year and the changes are accelerating"
Using an accountant to file personal taxes is more important than ever this year. "With budget shortfalls, state and federal governments are watching returns closer than ever. It's best to get the return right the first time," says Hastert. A reliable tax accountant will make sure you adhere to the rules and help you take advantage of tax exemptions.
The Accounting Aisle has some notable changes in the 2010 tax code:
3 Extra Days – Due to the observation of Emancipation Day by the District of Columbia on April 15 th , the deadline to file 2010 federal taxes is April 18 th . The IRS was unable to make all the changes that were passed in late December and said they wouldn't be able to process all returns until late January of February.
Reporting Changes – Rental property owners must begin filing a 1099-MISC for any service provider who does $600 or more of work. Examples would be plumbers, electricians, or painters who did work on the rental property. While the forms don't need to be filed until January 2012, owners need to begin keeping accurate records of all payments to providers. To get ready give a W-9 to every provider.
Social Security Rate Changes – The payroll deduction for Social Security has dropped 2%; from 6.2% to 4.2% for wages up to $106,800. The rate for the employer match remains at 6.2%. There is a corresponding 2% drop in the self employment tax rate from 15.3% to 13.3%.
No Rate Changes - 2011 federal IRS tax rates remain the same as 2011 levels. The brackets are a bit higher for the annual inflation adjustments. Rates for capital gains and dividends also remained the same.
Tax credits Reduced – Several tax credits are reduced including the child tax credit, hope education credit and earned income tax credit. The making work pay tax credit expires in 2011.
Tax Credits Extended – The energy tax credit for homeowners, the American Opportunity Tax Credit, and the teacher classroom expense deduction were all extended for 2011.
Estate Tax Returns - The estate tax is returning, but will offer a generous exemption. It excludes the first $5 million for single individuals and $10 million married couples. These exemptions mean that most Americans won't owe any estate tax upon their deaths. Those with estates larger than $5 million ($10 million for married couples) would be taxed at a rate of 35% on the amount in excess.
New Standard Deduction – 2011 standard deductions for married couples filing a joint return is up $200 to $11,600. Singles and married individuals filing separately is up $100 to $5,800.
Flexible Spending Accounts (FSA) – You may no longer pay for over-the-counter medication using pre-tax FSAs. Drugs with a prescription or other medical items including crutches can still be paid for with pre-tax dollars.
Roth IRA Conversion – There is no longer an income limit when converting a traditional IRA to a Roth IRA.
###