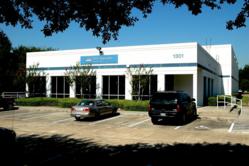 Houston, TX (PRWEB) December 29, 2011
ATA Associates is a forensic engineering company with a broad range of experience across a variety of industries. With over thirty-five years in the business, our engineers and technicians bring an unparalleled level of skill and integrity to their work. As 2011 comes to a close, ATA is pleased to share a glimpse of several of our most interesting cases.
Robert Bell v. MasterCraft Boat Company, et al (No. 140630, Superior Court of California, County of Butte) Boat performance testing by ATA revealed dangerous characteristics of the 24' pleasure craft. CEO, Bob Swint also testified to the requirements and standards for testing and to the lack of information and warnings in the owner's manual. The jury awarded the record sum of almost $32 million to the plaintiffs.
Michael Barbee, Individually and as Next Friend of Kristopher Allen Barbee v. Barbara Scott et al (No. 2010-18580, District Court of Harris County, Texas, 165th Judicial District) ATA reconstructed a motorcycle and 18 wheeler accident involving our client, Crete Carriers, proving that the motorcycle involved was traveling at excessive speeds.
Deirdre Worley et al v. Contract Transportation et al (No. AP-10-306, District Court of Leon County, Texas, 12th Judicial District) ATA, in defense of Sherwin Williams, determined vehicle position, performed line of sight testing and road and highway design studies in an accident involving an 18 wheeler and a hay trailer.
Manuel Tezanos et al v. Boss Hoss Cyles, Inc. (No. 3:09-cv-0284, U.S. District Court, Southern District of Texas, Galveston) Senior Engineer, Ed Fritsch, performed a mechanical analysis of the strength of and materials used in an axle of a motorcycle involved in a crash.
United States Coast Guard v. BM3 Paul A. Ramos (No. 1-10, Eleventh Coast Guard District)
ATA performed extensive visibility testing on a seven-ton Coast Guard patrol boat, proving that for a great portion of the operating range, there were significant blind spots while piloting the 33 foot vessel. Seating and standing eye height studies also confirmed the pilot's inability to properly see from the helm. American Boat and Yacht Council (ABYC) standards formed the basis for the testing. Additionally, ATA Associates did light testing to examine additional visibility issues, finding that the shore lighting hampered the operator's ability to identify boat traffic.
Robert M. Hines vs. Terra Nitrogen, Limited Partnership (No. CJ-2009-847, District Court of Rogers County, Oklahoma) ATA Associates built physical models for the courtroom of an explosion at a chemical plant that occurred during a routine maintenance cycle.
Kimberly Tompkins and Sandra Tompkins v. Chaparral Steel Midlothian, L.P., ET. AL.(No. 71927, District Court of Harris County, Texas, 40th Judicial District) The primary cause of a steel mill explosion was incorrectly attributed to molten lava melting hydraulic hoses. ATA engineers and metallurgist inspected the plant and analyzed fluids and found the primary cause of the explosion to be a natural gas leak.
ATA Associates continues to produce three-dimensional computer models for the Ira C. Eaker Center for Professional Development at the Maxwell Air Force Base in Alabama. The models simulate on-base and off-base conditions and are used in teaching incident and accident response scenarios in the Air Force Incident Management Course in the Commanders' Professional Development School.
ATA Associates is a leading provider of accident reconstruction, product failure analysis and technical consulting services. And we do it all with a level of expertise and integrity unparalleled in our field. In fact, ATA Associates has provided expert witness services to defense and plaintiff attorneys for over 30 years earning a level of credibility unsurpassed in the industry.
###