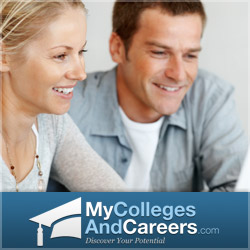 Some schools are reportedly raising their tuition costs by up to 21 percent for the 2011-2012 school year.
Provo, UT (PRWEB) November 01, 2011
On Tuesday, October 25, College Board released data from their study "Trends in College Pricing 2011", showing that tuition costs will again rise for the fifth year in a row. Some schools are even reportedly raising their tuition costs by up to 21 percent for the 2011-2012 school year. Financial aid is not growing at the same rate as tuition costs. As students struggle to find a way to pay for the high cost of college, My Colleges and Careers provides online tools that can help students connect with online schools, learn about financial aid options, and get advice from career experts.
The College Board study on tuition costs showed that in-state tuition fees at a public four-year institution rose by 8.3 percent from last year. Out-of-state tuition for public universities rose by 5.7 percent since last year. Even private schools were hit hard as tuition costs rose 4.5 percent. Finally, for-profit institutions, which include most online colleges and universities, only had a price hike of 3.2 percent. As government policies change, colleges and universities have been forced to raise tuition prices to subsidize the loss of government funding. My Colleges and Careers helps keep students informed of their educational options as well as any news or develops in relation to higher education and distance learning.
There are many tools on the My Colleges and Careers website that can help students prepare for earning, and paying for, a college degree. The degree-finding tools give students the ability to connect with online schools that have degree programs in their field of interest. Prospective students simply have to choose the level of degree they want, from a technical certificate to a complete Ph.D., as well as their area of interest. They will then be connected to schools that offer online degrees in the area they are looking for. Additional information about each career is also available on the My Colleges and Careers website. A few examples of the kind of information provided includes how to become a police officer and steps to finding top MBA programs. Additionally, the My Colleges and Careers website includes lists of the best online schools; frequent infographics; and press releases and news related to online education and financial aid options.
The final tool that prospective students will find useful is the Education Blog hosted by My Colleges and Careers. Each day a new article, written by one of several industry experts, is posted. Topics can including subjects such as preparing to start a career, how to make the most of your study time, or even how to dress for an interview. With yet another rise in tuition costs, My Colleges and Careers is committed to helping students find a manageable way of earning a college degree, paying for school, and starting a successful career.
My Colleges and Careers is dedicated to helping students and prospective students earn their college degrees through online degree programs. Considering that most students have other responsibilities and time commitments, My Colleges and Careers can become a great resource for those seeking a way to fit school into an already busy schedule. Through online programs, students can complete their schooling at their own pace. The tools and services offered on the My Colleges and Careers website have already assisted many students in completing their education and starting a successful career.
###