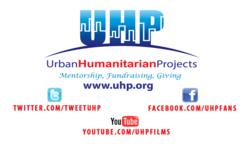 Hundreds of medical students will be attending a massive Nintendo Wii video game tournament in Grenada to benefit humanitarian projects worldwide.
New York, NY (PRWEB) October 04, 2011
On Saturday, October 8th, students from St. George's University (SGU) – School of Medicine will host the biannual Wii Olympics. United Wii Stand: Wii Olympics III is a collaborative effort organized by Urban Humanitarian Projects (UHP) and SGU's Iota Epsilon Alpha – International Honours Society (IEA) to bring awareness and raise funds for a variety of humanitarian projects worldwide. This event will place student competitors selected from campus organizations against one another in a giant video game tournament.
The funds raised by Wii Olympics III will support three international projects focused to provide aide to communities in need. Donations will be made to Médecins Sans Frontières/Doctors Without Borders (MSF) to support famine victims in Somalia through , inner city children in New York/New Jersey through UHP, and Grenada's Mount Gay Psychiatric Hospital.
"We're reaching out to every individual on campus by showing a promotional video that highlights the projects we are supporting," said Christine Jaquish, who along with Jacqulin Cunningham, have been leading the UHP's fundraising committee at SGU.
Urban Humanitarian Projects, an organization run by medical students, has chosen to donate a large percentage of the proceeds to MSF's work in Somalia. The country has been battling the worst famine in recent history and is desperately in need of additional aid. Over 12 million East Africans, including 3 million Somalis, are living in a state of despair and according to the United Nations Office for the Coordination of Humanitarian Affairs (UNOCHA) over 750,000 are at risk of death in the next few months. MSF has worked continuously in Somalia since 1991 and currently provides free medical care in eight regions. UHP has requested MSF to allocate the funds donated from this project to benefit the clinics in Somalia.
Wii Olympics III will also support UHP's Urban Santa Project (USP), which distributes Christmas gifts to children in underprivileged communities throughout New York. Each gift is personalized and hand delivered by Urban Santa and his team of volunteer elves on Christmas morning. USP embarked with 23 individualized gifts in 2009 to 300 in 2010. UHP hopes to reach over 1000 children on Christmas day 2011.
A percentage of the funds raised on Saturday will be used to procure basic necessities such as hygiene products, shoes, and bedding for Mt. Gay Psychiatric Hospital in Grenada. This 100 bed hospital serves the island of Grenada, Petit Martinique, and Carriacou. UHP hopes to donate products that will enhance the quality of life for the patients who are residing at the facility.
Over the past year, UHP and IEA organized two successful Wii Olympics events at SGU. With generous donations from students, faculty, and Grenadian businesses, a total of $68,400 was raised. In the fall of 2010, UHP donated $30,000 to MSF to support flood victims in Pakistan and in the spring of 2011, $28,400 was raised to purchase medical equipment for Grenada General Hospital. This amount includes a generous donation of $29,200 from Dr. Charles Modica, SGU's Chancellor, who has matched all the funds raised through the Wii Olympics. The continued support of Dr. Modica and SGU has allowed UHP and IEA to touch the lives of thousands of individuals worldwide.
###