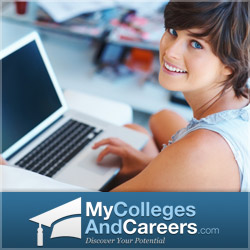 Online education may be helpful in encouraging Americans who have other time commitments to complete a college education.
Provo, UT (PRWEB) November 16, 2011
The U.S. Department of Education, National Center for Education Statistics reported in October 2011 that distance education may be helpful in encouraging Americans who have other time commitments to complete a college education. The report, which complied and analyzed data from three recent studies, showed that undergraduates who are enrolled in at least one distance education course increased from 8 percent in 2000 to 20 percent in 2008. Those enrolled in online degree programs increased from 2 percent to 4 percent in that same timeframe. My Colleges and Careers provides tools and services to help people find online courses and online degree programs to fit their needs.
The USDE report also emphasized the importance of data showing that enrollment in online courses and degree programs was more likely for people aged 30 and over, those with dependents or a spouse, and those who have full-time employment. My Colleges and Careers has optimized their website to assist students in finding the best online colleges that offer accredited courses and degree programs. Because of adjustable scheduling and flexible deadlines, online programs are ideal for those who are starting their education for the first time and those returning to advance it. Online programs will enable students to fulfill other commitments, such as work and responsibilities in the home, while simultaneously going to school.
The main feature of the My Colleges and Careers website is the degree-finding search bar. Students are able to submit their area of interest, as well as desired degree, and be connected with online colleges that have the area of study they are looking for. Degrees offered by online schools can range from a basic certificate in a technical field to the level of a Ph.D. Other website features include: news updates relating to education and government policies, lists of the top online schools, and statistics and infographics. The last tool on the My Colleges and Careers website, which plays an important role in helping students find online courses, is the education blog. Various industry experts share their knowledge of education and careers by writing articles describing the things employers are looking for, how to be successful in school, and which careers are ideal for the current economic climate. Earning a higher-eduction degree will qualify individuals for better careers and higher-paying jobs. Online degrees fulfill the same requirements as traditional degrees and are designed to allow those with a hectic schedule to earn career advancement opportunities.
About My Colleges and Careers
My Colleges and Careers is dedicated to helping students and prospective students earn their college degrees through online degree programs. Considering that most students have other responsibilities and commitments, My Colleges and Careers can become a great resource for those seeking a way to fit school into an already busy schedule. Through online programs, students can complete their schooling at their own pace. The tools and services offered on the My Colleges and Careers website have already assisted many students in completing their education and starting a successful career.
# # #