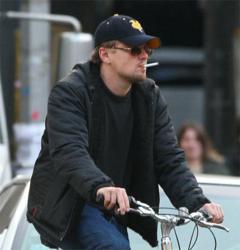 Los Angeles, CA (PRWEB) May 25, 2011
A 50 person study shows these new personal vaporizers a great alternative for people looking to finally quit. This research was conducted on people ranging from the ages of 24 - 65 and was carried out over the course of 4 weeks. The breakthrough personal vaporizer used for this study was a 2 piece model with the atomizer built into each re-fill cartridge. This technology is brand new and has only been around for the past 1 year. These newer version 2.0 eco friendly products produce a much greater volume of vapor which gives the user the same exact look, taste, and feel of puffing on the real thing. The conclusion was that over 80% of the participants actually claimed that this particular model was an effective aid to quit.
Personal Vaporizer Benefits

Looks, tastes, and feel just like the real thing.
No tar, carbon monoxide, or ash.
Cartridges cost less than $2 and are equal to a full pack.
You can save over $1,000 each year.
You won't "smell" like an ash-tray any longer.
Cartridges come in different strengths and flavors.
Recommended by many doctors and dentists.
Does not yellow or stain your teeth.
There has also been a lot of buzz over the TV and Internet over this amazing new product. Four very well known doctors, from the popular TV show "The Doctors", a US syndicated TV show, have shared great insight with us on this same topic, and it was featured as one of their top 10 key health trends for 2010.
Many big name celebrities have also turned to electronic vapor kits as an effective way to quit. Some just use it because they can get away with it indoors, just like Charlie Sheen did during a live show in Canada. Sheen loved the product so much that he has started his own brand which will be available later on this year called 'NicoSheen.' Other celebrities who are avid fans include Leonardo DiCaprio, Johnny Depp, Lindsay Lohan, Paris Hilton, and Katherine Heigl who showed off her vapor kit live on the Late Show with David Letterman on national television.
Thousands of people around the world have quit using e-vapor kits, and with constant advances in technology this new 2 piece advanced model is by far the best product available on today's market to give you the best chance to quit. It offers the most vapor per puff taken as well as longer lasting cartridges, a longer battery life, and the same look and feel as the real thing. This is the main reason why so many people have embraced this brand. The company behind this product is currently offering a limited time free trial promotion of their revolutionary new starter kit while supplies last.
Click On The Link Below To Claim Your Free Starter Kit Today:
Electronic Vapor Kit - Free Trial Offer - Supplies Are Limited
###