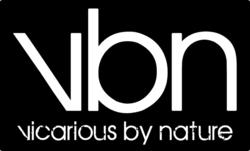 "It's an exciting time to be charging ahead in this expanding eco corner of business with Kirk at the design helm."
Los Angeles, CA (Vocus/PRWEB) February 02, 2011
Viridian Design Group, LLC unveils its Kirk Von Heifner led fall '11 collection for Vicarious by Nature (VBN), the company's flagship eco-conscious clothing brand. Von Heifner, who took the reigns as VBN's Design Director in October, brings his fresh design vision to the pioneering eco California brand after a four year run in New York with the John Varvatos design team. His broad range of expertise also serves to expand VBN's offering as New York based Archetype Showroom plans to dramatically expand the line's retail presence in doors like Neiman-Marcus where VBN is currently featured in select markets.
Inspired by the film "East of Eden" and the de-saturated, tonal colors of 50s era photographs and color films, the VBN Fall '11 Silhouettes range from exaggerated shapes to slightly cropped and boxy with refined fits to follow the vintage inspiration. Details and lines simulate those found on classic Americana work wear with raw edge cuts, utilitarian paneling, repair stitching, and reinforced pockets/seaming. In keeping with VBN's strong eco commitment, organic fabrics and sustainable processes are the mantra for the artisan vision of antiqued prints, over dyed seerstripe wovens, plated mélange jerseys, soft modals, structured pontes, slub cotton knits, washed flannels/corduroys, and distressed heavy canvases.
"I've been a longtime admirer of the VBN brand and its progressive position towards making every aspect of its business environmentally sustainable – all the while putting out fresh yet novel clothing that rocks in the mainstream market," said Von Heifner. "Our fall '11 season is an inspired stepping-stone towards a refined aesthetic as the collection grows."
With his move back to the west coast, Von Heifner will dramatically expand the VBN design team's range with his clean, high end, contemporary fashion sensibilities. He also brings to VBN a renewed commitment to relieve the environment of the severe stresses placed upon it by the apparel industry. Using the company as a sustainability incubator, VBN's team hopes to make the brand a fashion standout as well as an important contributor in the pioneering of sustainable practices and industry-wide green standards.
"Kirk has been a long time friend of all of us here at VBN, so we already know him well and truly appreciate his commitment to our vision," said Dan Gobbelet, President and CEO of Viridian Design Group. "Kirk hit the ground running this fall, and we look forward to his guidance as we challenge ourselves to balance sustainability with these inspired fall designs and ultimately the demands of an ever growing eco fashion market. It's an exciting time to be charging ahead in this burgeoning corner of the business with Kirk at the helm of our design team."
The Vicarious By Nature 2011 fall collection will be available on February 1st, 2011, and will be showing at Project in Las Vegas - booth 10141. Sales related inquiries please contact Archetype Showroom for appointments, look book and linesheet at 212-529-1407. Press inquiries please contact Lee Everett at LaunchPad PR 310-397-4321.
Vicarious By Nature
Vicarious By Nature (VBN) is a brand unique in its commitment to produce fashionable, men's and women's organic and eco-conscious contemporary clothing that leverages leading edge environmentally sustainable and socially responsible production practices. With the design of each VBN garment, virtually every component right down to the stitching and labels is scrutinized for adherence to the company's credo "to make each VBN garment push the envelope of environmental sustainability." Adhering to the strictest possible standards, VBN balances its eco commitment with its desire to profitably satisfy the growing mainstream demand for soft and comfortable contemporary eco clothing. The people at VBN recognize that "eco-friendly" is a journey, and they unanimously embrace the notion that they are pioneering the sustainability and profitability of the garment industry of tomorrow. VBN's ultimate goal is to share their knowledge in order to improve the environmental record of the garment industry as a whole. Additionally, VBN gives back to its community through partnerships with non-profit organizations that share its vision. VBN products are sold at Neiman-Marcus, select Nordstrom doors, and over one-hundred and fifty specialty stores nationwide. The complete VBN line is represented by the Archetype Showroom in New York City.
Archetype Showroom
Archetype Showroom & Gallery brings a new perspective and distinctive vision to the ever-evolving and interconnected worlds of art and fashion. Their team works with emerging and established brands as well as extremely talented designers poised to make a mark in their respective fields. Innovative sales and distribution strategies employ extraordinary access in retail and wholesale to help Archetype clients gain maximum exposure, recognition and success.
Kirk Von Heifner
Ohio born Kirk Von Heifner graduated in the top of his class from Otis College of Art and Design with a Bachelor of Fine Arts in Fashion Design. While at Otis, he was recognized for his design achievements with awards in the CFDA student competition and the Patagonia Mentorship Program during his mentorship under Wanda Weller, Creative Director at Patagonia. He also won the Arthur Gilbert Eveningwear Award, and his junior and senior collections were featured by Neiman Marcus at their Beverly Hills store and recognized in write-ups by DNR, WWD, and the Los Angeles Times. After a post-Otis mentorship with respected menswear designer John Varvatos, Von Heifner was invited by Mr. Varvatos to join his New York collection design team in 2006. During the following four and a half years, Von Heifner worked closely with Mr. Varvatos and his select design team that included notable designers formerly at Burberry Prorsum, Nicole Farhi, and Bally.
# # #