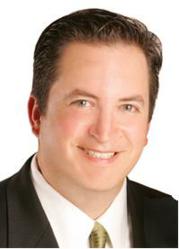 Victor Gaxiola, social media marketing expert in financial services joins Wired Advisor, the leading social media marketing platform for financial professionals.
Dallas, Texas (PRWEB) October 06, 2011
As co-founder of the Gaxiola Financial Group with his wife, Kim, Victor Gaxiola brings unique and extensive experience in financial advisor practice management and social media marketing to the Wired Advisor Team.
Victor is a prominent voice on the social media stage, a renowned public speaker, and an Advisory Board Member of linkedFA, a Social network for Financial & Insurance Professionals. Victor has over 17 years of experience in Sales, Marketing, and Project Management.
"Victor Gaxiola is a rare find in a sea of so many self-proclaimed social media experts. He understands that expertise is defined by thought leadership, authentic and consistent social engagement, and a deep understanding of utilizing social tools to build influence and grow relationships in a regulated environment", said Stephanie Sammons, Wired Advisor CEO and Founder.
As Chief Content Officer and Social Community Director for Wired Advisor, Victor will manage strategic content development and distribution, social intelligence, and social community management. In addition, Victor will serve as an expert contributor to the Wired Advisor Academy, an interactive social learning community for financial professionals in partnership with Bloomfire, the leading social learning platform.
The WIRED ADVISOR MISSION:
In the complex, ever-changing, sophisticated and regulated realm of social media in financial services, our mission is to provide the most creative, strategic, and intelligent solutions through our thought leadership marketing platform to help financial professionals successfully teach, serve, and support their clients, prospects, and communities in the age of social media.
###