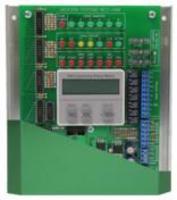 Wireless communication between thermostats and dampers saves you time on every installation.
Indianapolis, IN (PRWEB) March 23, 2011
Jackson Systems is proud to introduce its wireless heating and cooling system to the HVAC marketplace. Its new Wireless Comfort™ line of zone control products builds on the Indiana company's 14-year tradition of constantly improving what's available to contractors and homeowners across the nation in the area of temperature control. This zoning system is the first of its kind in the industry.
The Wireless Comfort™ line is a great addition alongside Jackson Systems' long-trusted Comfort System™ brand. This system is unique, as all components are wireless, including dampers and thermostats. No more cutting dry wall and running wires, which make this product ideal for helping contractors keep their labor fees low and their labor time light.
"The benefits of Wireless Comfort™ really start at the contractor level," says Jackson Systems' co-founder Thomas Jackson. "Since it is wireless, installation is markedly simpler than wired systems. That means time, labor and money savings for contractors. Contractors can pass this savings on to homeowners, making it highly marketable. It can also make some previously cost-prohibitive projects possible. "
Specific features of Wireless Comfort™ include:

Wireless Thermostats
Wirelessly-controlled dampers
PDM (Programming Display Module) guides the installer through all setup options.
Wireless 915MHz proprietary protocol with up to 100 feet transmission range for thermostats and dampers
LEDs show zone and panel status.
Redundant safety features protect equipment and maintain heating and cooling temperatures in the event of communications failure.
5-year warranty
For homeowners, the benefits are lasting. The zone system saves energy and energy costs by allowing users to, for example, program a little-used room to stay cooler during cold winter months compared to a busy family room or kitchen. Energy is only expended when and where it is needed. In addition to the initial installation cost savings, Comfort System™ zone control means:
Individualized temperature control in each living space of the home
Reduced energy bills
Reduced maintenance costs
Responsible energy conservation
Overall improved comfort
The U.S. Department of Energy reports that the typical family spends $1,300 on its annual utility bill, with 44 percent devoted to heating and cooling expenses. By implementing a few simple energy-saving measures such as installing Comfort Systems, homeowners can reduce their utility bills by 10-50 percent.
Jackson Systems
Founded in 1997, Jackson Systems is celebrated as one of the fastest-growing companies in Indiana. Its mission is to provide the best-quality and most contractor-friendly control products and services in the industry. Jackson Systems serves customers worldwide as a leading direct-to-contractor zone control manufacturer and distributor. Combining the skills of its talented technical engineers and the customer service support of its sales team, Jackson Systems sets the standard for creating contractor-friendly products and available support teams to help its customers achieve success. Jackson Systems the direct choice for simple controls.
###