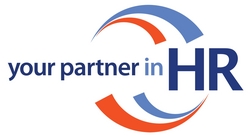 ""We are a small company that needed an end to end HR specialist who could guide us through hiring our first employees as well as helping to formalize business procedures," said Griffin Ralston, Vice President, Marketing and Sales for Ralston Instruments,
Strongsville, OH (PRWEB) February 2, 2011
A company's greatest asset is their staff and so is their greatest potential liability. The cost of Human Resource management can escalate if not properly maintained and managed. "Your Partner In HR" is an online resource developed by seven HR professionals who shared a common vision: to provide professional and affordable HR services to the small business community.
"As soon as a company grows beyond a sole proprietorship, they begin to have need of human resource assistance," says Sonya Weiland, PHR, owner of WeilandWorks Consulting and Founder of YourPartnerInHR.com. "There are safe processes and mandated requirements when it comes to hiring and firing practices and everything in between. We developed Your Partner In HR for small business owners who need a one-stop resource for the proper forms, templates, governmental requirements, policies, training and information."
Your Partner In HR offers support by a team of HR professionals, each with their own area of specialty; recruitment, training, employee assessment, benefits, compensation, outplacement, policy and procedure development and much more. Meet the team who combined has delivered expert advice to clients for over 100 years. The foundation of this experience is provided online to members. Full cycle HR Support is made available from creating infrastructure to supporting long-term goals.
Your Partner In HR keeps small business owners aware of legislative changes, new trends in HR and valuable resources. Those that elect membership have access to a wealth of continuously updated human resource information and templates. Members also receive discounted services, such as, HR evaluations of existing programs, consultation and on-site training.
The goal of Your Partner In HR is to provide businesses with simple HR and training tools to hire, manage and motivate their teams more effectively, reduce risk and liability and improve performance and morale. While you are doing what you do best; running a company, let us focus on your most valuable resource; your human capital. Positive employee relations and staff development will save money and lead to business success through increased productivity and loyalty. Let us be Your Partner in HR.
###