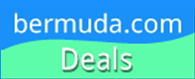 We're pretty excited about Bermuda.com Deals because it provides exactly what users say that want--Bermuda at a more affordable price.
Hamilton, Bermuda (PRWEB) May 10, 2011
Get ready for Bermuda in style by checking out the Daily Deals on Bermuda.com. Bermuda.com special offers are tailored to the indulgences of Bermuda -- spas, restaurants, hotel rooms and upscale retailers are among the categories of deals coming June 1st to Bermuda.com. If you love Bermuda and like a deal then you should subscribe immediately. It only takes a few seconds, just click here to view our video, to register your email address and to start receiving Bermuda daily deals.
Bermuda.com gives consumers the opportunity to save 50-90% off local dining, entertainment, shopping and more. There's power in numbers. With the strength of collective buying power, consumers receive incredible deals and in exchange businesses receive volume sales. By visiting bermuda.com Deals or by having deal alerts sent directly to your inbox, you can see the deal, love the deal, buy the deal and tell all of your friends via email or Facebook and Twitter. If enough consumers buy the deal, the deal is activated and everyone receives the incredible bargain. If, for some reason, not enough people buy the deal, it expires. No deals are sold and no money changes hands.
"We're pretty excited about bermuda.com Deals because it provides exactly what our users say they want -- Bermuda at a more affordable price", said Glenn Jones, publisher at Bermuda.com. "Whether you live on the island or planning your next flight, cruise or beach visit, there is always a deal available," he added.
Bermuda.com is the Island's premier Internet portal and is the first choice for visitors searching for information about Bermuda. It is also where locals turn when they need entertainment news and information or want to research their own off island travel.
About Bermuda.com
Bermuda.com is an attractive, multimedia rich site that connects visitors and locals with Bermuda businesses and services through hundreds of pages of interactive advertising and informative features, photos, and videos about the Island's history, customs and culture. The company is a wholly owned subsidiary of MediaHouse, which acquired the business in 2004. For more information, visit http://www.bermuda.com
About ImmersiFind, Inc.
ImmersiFind partners with news organizations and directory publishers to host daily deals, local search sites and Internet directory software applications via web, mobile and social media. For more information, visit the company's web site: http://www.immersiFind.com
###