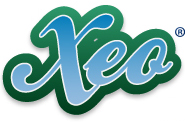 This gives our client, and their staff, the freedom to access the software from the device they are already familiar with using this software. We know this has boosted employee morale and improved business operations. - Maurice McIver, CEO, Xeo Software
San Antonio, TX (PRWEB) July 28, 2011
Xeo Software, (http://www.xeosoftware.com) custom software developers focused on improving business efficiencies, announced the rollout of a mobile application for Caring People, Inc. called CPA Mobile. The application enables Caring People's mobile workforce to access and use the features and functions of the corporate application from an iPad, iPhone, and any other tablet or smartphone.
Caring People (http://www.caringpeopleinc.com/) provides private duty home care throughout south Florida, New York, and New Jersey. The company provides complimentary assessments of patient needs and then assigns an appropriate staff member with the right skills to care for the patient, whether in the hospital or in the patient's home. The web application, CPA, was previously developed by Xeo Software and allows employees to manage numerous details of both the patient requirements and the individual employees' skills. The complexities for managing these details were great considering multiple geographic locations, varying patient needs, and further, different levels of skills, certification, and preferences of every staff member.
Xeo Software developed the web application to manage Caring People's entire business down to the smallest detail. When a patient is entered into the system, every medical need, care requirement, and patient preferences are included. Additionally, each account lists whether the patient owns pets. When searching for an appropriate staff member to care for the patient, staff members with certain pet allergies are excluded from the results. The software has dramatically increased the efficiencies in managing both patients and staff. CPA Mobile offers even more features, like including a staff member's picture, and the ability to direct dial the staff member by clicking her phone number.
Maurice McIver, CEO of Xeo shared, "We're so pleased to deliver a mobile application to Caring People. The nature of their business demands the field staff be just as connected as the corporate staff. We initially considered a platform-specific application, but rather than creating separate applications that only function on certain devices, we've optimized our software to function equally well on any device. This gives our client, and their staff, the freedom to access the software from the device they are already familiar with using. Whether a marketing person is using an iPad or a home health aide is using a smartphone, we've delivered all the features and functionality they each need. We know this has boosted employee morale and improved business operations. Caring People has gone to great lengths to provide top-level care, and we're honored to bring the technology to help them do that, both simply and efficiently."
About Xeo Software
Xeo is a custom software developer utilizing rapid application development to ensure custom software is cost-effective. The company helps businesses solve problems by helping clients improve business process flow, streamline manufacturing, or simply increase workforce efficiency and morale. Xeo has helped clients across the nation to improve business without adding headcount. The company is committed to "worry-free" coding, so their client's businesses are never interrupted with software glitches. To learn more about Xeo Software's "worry-free" coding, please visit its website at http://www.xeosoftware.com. Customer case studies are also available at http://www.xeosoftware.com/CaseStudies.aspx.
###