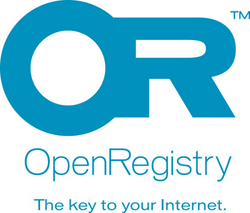 Having SX Registry managing our Internet domain will undoubtedly provide Internet users across the world with an unparalleled safe and robust technical environment," explains H.E. Franklyn Meyers, Minister of Telecommunication of Sint Maarten
San Francisco (PRWEB) March 18, 2011
At ICANN's 40th meeting, OpenRegistry and SX Registry SA announce they have entered into an exclusive agreement with the government of the autonomous territory of Sint Maarten to manage and operate its .SX country code Top Level Domain ("ccTLD").
"When our country became autonomous in October 2010, we knew an Internet country code Top Level Domain would play an essential part in our economy, both locally and internationally. Recently, the International Organization for Standardization (ISO) attributed the 'SX' two-letter code to our country, which was the first step in putting us on the digital map. Having SX Registry managing our Internet domain will undoubtedly provide Internet users across the world with an unparalleled safe and robust technical environment within which they can securely interact and transact," explains H.E. Franklyn Meyers, Minister of Telecommunication of Sint Maarten.
SX Registry SA is a joint-venture established by OpenRegistry and Mediafusion Inc to focus on the management aspects of the ccTLD. With the help of the government and its local Internet community the vehicle will immediately submit a request to ICANN (Internet Corporation for Assigned Names and Numbers) to obtain delegation of the .SX ccTLD. OpenRegistry will then manage the technical infrastructure of the Top Level Domain.
"All members of our team have a ccTLD background," comments Jean-Christophe Vignes, CEO of OpenRegistry. "Helping a newly formed country to expand its presence on the Internet is both an extraordinary opportunity and an honour for all of us. In cooperation with the government of Sint Maarten, we will help develop innovative domain name registration policies. These policies allow us to create a completely open but secure Internet extension in which anyone can register while preserving the rights of third parties and ensuring the extension is not misused."
OpenRegistry has already appointed the ClearingHouse for Intellectual Property (CHIP – http://www.ipclearinghouse.org) to ensure a safe and secure start-up of the .SX TLD.
"Many domain name registrars and registrants have already expressed an interest in the extension and OpenRegistry's systems" comments Normand Fortier, CEO of SX Registry SA "For additional security, the .SX TLD will implement from the start the DNS Security Extensions (DNSSEC), which will make it the first Internet extensions to provide for the highest secure environment as from day one".
While the Internet industry is currently awaiting the new 'generic Top Level Domains', a country code TLD such as .SX isn't subject to the same rules or timelines.
"We would like to see .SX on the Internet as soon as possible," insists Minister Meyers.
"Sint Maarten's businesses and visitors would immediately benefit from using the country's identity on the Internet. By relying on the combined expertise of OpenRegistry and its partners, the continuity of the .SX TLD will be ensured".
Registry policies and accreditation procedures for registrars will be announced in the coming weeks. Registrars willing to know more about the extension can set up a meeting with the OpenRegistry team during the ICANN 40 meeting in San Francisco.
For more information please contact
Hans Seeuws
Hans(at)OpenRegistry(dot)com
+32 476 32 30 30
About OpenRegistry
Founded by domain name professionals bringing 20+ years of experience in the business, OpenRegistry (http://www.openregistry.com) is a truly flexible solution designed to allow Brands, Communities and Registrars to find "the key to their own Internet" by helping design the technical back-end that will best serve their needs. Offering several implementation solutions including a full licence of its white-label software that can be run on the applicant's own infrastructure, OpenRegistry is the perfect choice for managers of country code or generic Top Level Domains.
# # #