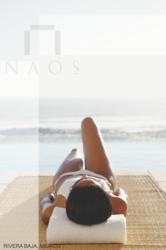 Max Katz: With the extra dollars being invested into safety and security, we are looking forward to a more prosperous year ahead of us
Rosarito Beach, Baja, CA (PRWEB) May 12, 2011
New reports have been released by Expedia and Visa which have revealed a sharp increase in interest in travel to Mexico in the past year. According to Max Katz of Baja Real Estate Group, this news has been taking the Riviera Baja resort region by storm.
Expedia recently reported that travel bookings made to Mexico from its various brands, such as Hotels.com, was up nearly 25 percent in the last 12 months. Visa also noted that the amount spent on its credit cards by inbound visitors had increased from $4 billion in 2009 to $4.4 billion in 2010. Visa described Mexico as being a "sought after destination."
The information was revealed at Acapulco's Tianguis Turistico conference in March, an annual event organized by Mexican tourism officials to boost the country's profile as a top Latin American tourism destination. Mexico's Tourism Secretary Gloria Guevara Manzo said that the country had "made real and sustained progress in making Mexico safe and secure."
These reports have made officials at Mexican resorts such as Naos Living, Sol Melia and Ritz-Carlton, very hopeful for the rest of the year and 2012, according to Katz. Katz, a veteran real estate agent in Baja California who represents several high-rise residential projects, cites the country's beautiful beaches and rich cultural heritage as the main attraction to tourists.
"With the extra dollars being invested into safety and security, we are looking forward to a more prosperous year ahead of us," he said.
One of the newest resorts in Mexico to open is Naos Living, a $200 million project developed by Central de Arquitectura of Mexico City, which plans on opening 144 five-star hotel rooms within the next year to complement its luxury condos. Located in the Rivera Baja, the 20-story oceanfront tower has a prime location right across the street from the new convention center and will comprise 394 units upon its completion, split into three high-rise towers. Naos is also offering lockout units as an opportunity for ex-pat baby boomers looking for Mexico real estate, may it be a second home or a home with a sustainable community.
Later this year, Sol Melia has also announced that it will open two flagship resorts on the country's stunning eastern Caribbean coastline.
Last month, Ritz-Carlton announced that it will open a Ritz-Carlton Reserve in Los Cabos, a 124-villa complex with views across the Sea of Cortez and private infinity pools, butler service and outdoor fireplaces.
The majority of the interest was from the U.S., Canada and the UK, according to a report from Expedia, which described the country as one of its top three destinations in terms of traveler feedback.
# # #