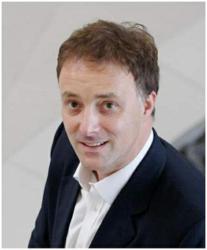 Europe already represents a significant part of our business, and the market potential for further growth across EMEA is significant
Burlington, MA (PRWEB) November 07, 2011
Demandware®, Inc., a leader in on-demand ecommerce, today announced the appointment of Andrew Gilboy to the position of vice president, EMEA. In this role, Gilboy will be responsible for driving the continued growth and success of Demandware across the Europe, Middle East and Africa region.
An industry veteran with more than 15 years experience leading global technology companies, Gilboy will guide Demandware's EMEA operations, focusing on new customer acquisition and customer growth initiatives. With offices in France, Germany, Netherlands and the United Kingdom and more than 50 percent of the company's revenue originating from outside North America, Demandware has an established foothold in the region and continues to see strong demand and adoption of its ecommerce platform among leading European retailers and brands.
Prior to Demandware, Gilboy was vice president of EMEA for Oracle's WebCenter Solutions, where he successfully drove new customer acquisition from just a handful of customers to thousands. Before Oracle, he was vice president of EMEA for Stellent, a web content management company acquired by Oracle. He holds a Bachelor of Science degree in Management Sciences from Manchester University in the UK.
"Europe already represents a significant part of our business, and the market potential for further growth across EMEA is significant. Andrew brings a solid understanding of the retail industry and a proven track record of success driving customer acquisition and growth in the region. We're thrilled to have him on board to lead our expansion efforts as we continue to grow our business across EMEA," said Tom Ebling, CEO of Demandware.
"Demandware's on-demand platform addresses an important gap in the market by helping retailers fully embrace and leverage the potential of the changing commerce environment to drive their international growth strategies," said Gilboy. "I'm delighted to be joining Demandware at such an important time and look forward to driving continued success for the company in Europe and beyond."
About Demandware
Demandware is a leading provider of software-as-a-service (SaaS) ecommerce solutions that enable companies to easily design, implement and manage their own customized ecommerce sites, including websites, mobile applications and other digital storefronts. Customers use our highly scalable and integrated Demandware Commerce platform to more easily launch and manage multiple ecommerce sites, initiate marketing campaigns more quickly, and improve ecommerce traffic. For more information about Demandware, visit http://www.demandware.com, call 888-553-9216 or email info (at) demandware (dot) com.
Demandware is a registered trademark of Demandware, Inc.
Media Contact:
Christine Major
Corporate Communications Manager, Demandware
Office: 781-425-1228 Mobile: 603-743-4534
Email: cmajor(at)demandware(dot)com
###