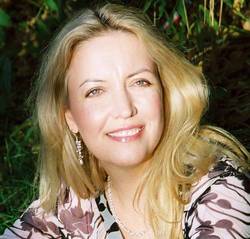 Toronto's International Women's Day Webinar Event on March 8, 2011 will feature authors, philanthropists, entrepreneurs and thought leaders.
(PRWEB) March 7, 2011
International Women's Day ("IWD") Event Manager and host, Julia Hidy, has set up Toronto, Canada's event as a webinar. The March 8, 2011 e-event will celebrate the 100th anniversary of International Women's day and will feature local and international authors, philanthropists, entrepreneurs and thought leaders. The live webinar will be at 8:00 p.m. until 9:40 p.m. E.S.T.
North American cities holding large live and even multi-day IWD events include Los Angeles, Washington, D.C., New York, and other cities and towns. Julia Hidy was invited by the Women's Information Network, Inc. to organize Toronto's event.
Julia Hidy said, "I wanted the 100th anniversary event to be memorable and virtual so many people could access it - either during the event or after. Toronto's online event will give women who couldn't attend their own cities' events a chance to participate in another gathering. We'll also record our event and upload it for on-demand viewing later."
Toronto's International Women's Day webinar agenda includes:
Julia Hidy, author EnergyforYourLife.com: The Essential Guide, gives a mini-workshop on, "More Energy for Your Everyday Life."
Lily Hills and Karen Hudson will read from http://AFeminineManifesta.com and discuss how women can take specific steps to improve their lives, their families' lives and communities.
Nina Lassam, Marketing Evangelist, http://wattpad.com, will give a presentation on Women, Empowerment and How eBooks Bring Women Together.
A presentation will be made to Dr. Annie Lim, drannielim.com, for the International Women's Day Award of Excellence for Toronto from The Women's Information Network. She will be interviewed about the programs that she's created in Toronto and Singapore that have benefited children, the elderly and small business owners.
Jacqueline Bradley, author, thebombshellbible.com, Style and Success Coach, and TV Host, W-Network's Style by Jury program, will discuss, "A Makeover for Your Style and Soul."
Angela Wills, entrepreneur, online marketing expert and coach, marketersmojo.com, will share "How to Grow Your Online Business and Improve Your Web Presence."
Prof. Dana Lee will discuss the writing, research and blogging of his latest book, http://careandfeedingofhappiness.com.
The Toronto event will use a webinar service that requires a high speed broadband connection, Adobe Flash, as well as speakers that can play the audio. Registration for the event can be done by going to the Contact page on http://energyforyourlife.com and completing the online form.
Julia Hidy also hosted an International Women's Day event and author reading in 1998 at Indigo Books, Toronto. The virtual recording of Toronto's 2011 event will be available after April 1st at http://juliahidy.com.
###