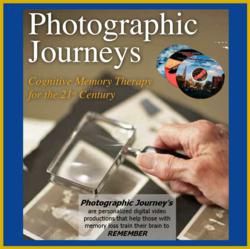 Built on Product, Powered by People
Springfield, MA (PRWEB) September 01, 2011
Market America's tagline is "Built on Product, Powered by People" which seems tailored to fit Steven Berube's vision. As founder and CEO of Moving Pictures, Inc., Berube knows that an entrepreneur needs to believe in their product in order to build a successful business. Berube has absolute faith that Photographic Journeys memory care will help the millions of families affected by aging and memory loss. Berube's faith has been tested in this economy, but remains strong because Photographic Journeys has had such a tremendous impact on everyone who uses it.
Debuting today, on September 1st, Photographic Journeys Anti-Aging Therapy is now a live storefront. Market America will help put this product in the hands of those individuals who are dealing with the affects of cognitive impairment and memory loss.
Market America is a product brokerage and Internet marketing company specializing in personalized marketing, the most practical method used in interactive media (i.e., the internet). Also known as One-to-One Marketing, the concept of personalization allows Market America to combine the reach of the Internet with the power of people. With millions of customers worldwide, Market America is headquartered in Greensboro, NC. The company's global operations span from Australia and the Philippines, to Hong Kong, Canada, and the United States.
Recently, Market America made headlines for developing an iPhone app, and they are adding a MA mobile app so that consumers can use coupons, positioning the company at the forefront of mobile shopping and sales. Partnering with Market America positions MPI in front of millions of shoppers as if Market America were a mom and pop store on a first name basis with six million customers.
MPI's Photographic Journeys Gold package is now available for individual retail sale, as well as for institutional sale. For more information or to request a discount code to use for your purchase, contact journeys2remember(at)live(dot)com, or go to MarketAmerica.com.
###