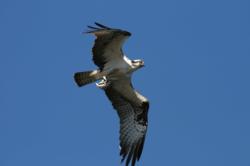 The Most Beautiful Things Can Be The Most Dangerous!
South Beach Miami, Florida USA (PRWEB) October 26, 2011
When Randolph FishMan's Queen of Darkness© was originally introduced over ten years ago it was and still is the most graphic and extreme content ever created for "entertainment" purposes. So graphic in fact that it was blacklisted from publishing even from self publish services.
For over the last ten years this book has quietly circulated amongst the underground cultists who have braved to read the most extreme story ever written. Only now this cult classic story has reemerged and is available to those who dare to take the challenge of reading and completing the entire story without stopping partly through never to return to its pages.
"No one could have imagined that when the most prolific female mass murderer known to history was captured and confined to her demise in the late 1500's that she was actually a descendant of creatures that have lived side by side with humans throughout recorded time. Even more alarming is that her offspring would be carrying on the only way she has always known how. Now this descendant of a long line of female creatures has ended up in South Beach Miami and South Florida far from the distant time and villages of long lost Hungary. This is the most fantastic fiction thriller tied together with actual facts from history to make it the most chilling read ever imagined. With today's society so fixated on extreme sports, reality shows, and everything going far beyond and over the top this is the perfect time and story to truly test how far someone can really go before saying they have had enough and not completing the read!" States Bonita Dias, who helped bring the book into general circulation.
Follow the time bending story that spans hundreds of years ending on South Beach Miami at the beginning of the new Millennium. This Shock Art book will take you places you never knew existed and beyond.
Now you can download this masterpiece of the macabre available for the first time.
Take a ride you will never forget!
*Most of the content that was used in this book and twisted into this tale came from real persons and events that have been documented and collected and has occurred through out "civilized" human history.*
For more information or an interview with Bonita Dias please email for scheduling:
info(at)fishmansqueenofdarkness(dot)info
http://shop.fishmansqueenofdarkness.info
770-331-8823 phone
Download the book now at http://shop.fishmansqueenofdarkness.info
PR: http://www.massmedia77.com
Safe Harbor Statement/Disclaimer
Individual reader discretion is advised. Mass Media 77, Inc. takes no responsibility in the use or affects of the above mentioned materials and by proceeding you agree to hold harmless Mass Media 77, Inc. and indemnify all its affiliates for representation herein.
Randolph Fishman's Queen of Darkness Copyright © 2000-2011 All Rights Reserved
###