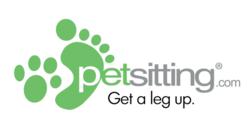 New York, NY (PRWEB) November 22, 2011
While most pet care providers are trustworthy and provide great services, there are also those that pet owners should avoid. Petsitting.com offers the following tips when searching for pet boarders, doggy daycare, pet sitting services and more:
1. Make sure the provider's paperwork is in order. The first thing pet owners must do when evaluating potential companies is verify proper licensing, insurance and bonding. This will help ensure that you are dealing with an established company with a sound reputation.
2. Ask for testimonials and references. Previous clients can offer the most reliable insight into a company's quality of service and range of capabilities. Pet owners may ask managers for referrals if none are immediately available.
3. Request a meet and greet with your pet. Introduce your pet to the pet service company in advance of enlisting its services. Seeing positive interaction with the people you're entrusting your pet to will go a long way toward giving you peace of mind while your pet is in their hands.
4. Don't sacrifice quality for price. Most professional pet care companies are competitively priced. However, some providers that are extremely inexpensive may be so for a reason, so be sure to do some research. While cost is clearly a factor in this decision, owners should think twice about using a provider that charges significantly less than fair market value for services.
5. Ask questions. Never be afraid to ask too many questions to find out more about the company, as pet care providers are accustomed to this. Learn the company's history, how long it has been in business, how many clients it has and so on. Check out the provider's pricing and inquire as to whether it offers long-term or loyalty discounts. If boarding pets overnight, ask to see where they will be sleeping.
The above pointers can help pet owners make a sound decision when choosing a pet care provider, especially for long holiday trips. To learn more about trusted pet care providers in your area, visit http://www.petsitting.com.
About Petsitting.com:
Petsitting.com, part of the FamilyPet network, allows pet owners to find local pet care service providers, such as pet sitters, dog walkers, boarders, groomers, dog trainers, doggie daycare facilities, pet waste removal services and more. To use the service, users can simply visit the website, fill out a brief online form and indicate which services they need. Shortly thereafter, the company's local partners contact users with prices, references and any other relevant information. For more information, visit http://www.Petsitting.com.
###