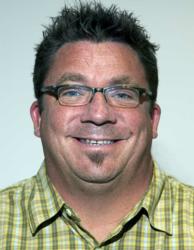 Dayton, Ohio (PRWEB) November 10, 2011
Ross Group Inc is pleased to announce that Jim Grim has joined their firm as Business Development Manager in the newly formed CommitDBA™ Business Unit. Jim brings over 20 years of sales experience to CommitDBA™ with the last 14 focused on a variety of technology solutions. During his career he has continuously been a top producer, generating annual sales of $1 - $5 million.
Jim's experience is in IT staffing, professional services, data communications and remote database administration. He has led several start up efforts both from a producer and a director level. Jim attended Liberty University in Lynchburg, Virginia where he majored in Human Resources. His background also includes playing college basketball, minor league baseball and coaching at the high school level.
Ross Group Inc is dedicated to developing and mastering advanced Data Management solutions for data intensive environments and bringing those results to our clients in affordable and innovative ways. "Our company's number one priority is to partner with our clients to make meaningful impacts on their businesses so they can achieve their business objectives" said Steve Woody, the CommitDBA™ Business Unit leader.
Ross Group Inc is a leading supplier of database administration support to clients throughout North America with its CommitDBA™ branded database administration service offerings. All of the company's database services are now grouped into the CommitDBA™ business unit. With the recent launch, the company is expanding their portfolio of database offerings while raising the level of high performance services with Services Lifecycle Management (SLM) best practices.
###