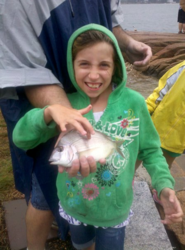 This program is doing great things for people, all you have to do is look at them.
Springfield, MA (PRWEB) August 25, 2011
The Ultimate Sports Program went to Branford, CT, last weekend for their annual "Animals on the Beach" event, with founder, Steven Berube. Held at Killams Point Conference Center in Branford, USP youth members and their families were entertained by "Curious Creatures," an interactive animal show and petting zoo that teaches respect and appreciation for exotic and unusual animals. Alligators, lizards, chinchillas, tortoises, porcupines, parrots and flying squirrels made the rounds with USP, a nonprofit dedicated to teaching inclusive sports to young athletes of all abilities, alongside their more typical peers.
Killams Point is a church-owned nature preserve outside of New Haven, managed by the Branford Royal Grant Corporation, a non-profit organization. They take Veterans fishing, hold group retreats, and encourage ecological husbandry, in addition to following their more spiritual mission.
The USP "Animals on the Beach" event is followed by a big cookout every year on the shore of Long Island Sound. Partnered with the Association for Community Living to create opportunities, build relationships, and improve the lives of children and adults with developmental disabilities since 1952, USP is funded in part by Your Best Memories International. YBMI donates a percentage of their proceeds directly to USP to help them reach their goal of Social Inclusion Through Sports.
YBMI is a Venture Capital firm based in Nevada. The Corporate Officer, Robert Hurd, found Berube when he was looking for a tribute video for an elderly family member and had since become involved in funding the program because he believes in what Berube is trying to do. Most sports programs do not allow children with disabilities to join, but Berube is an exception. "This program is doing great things for people, all you have to do is look at them. These kids are happy. They're doing something that they never thought they could do, and the change is evident in their self-confidence and social skills."
Berube's other passion is the development of a new way to help those with Alzheimer's and Dementia to remember their loved ones. His Photographic Journey therapy is being produced by Moving Pictures, Inc., located in Feeding Hills, MA. They have donated office space to USP to help them grow.
Ultimate Sports moves on to their annual Wiffleball tournament in September, held at a miniature version of Fenway Park in Westfield, MA.
To join, or for more information, please visit http://www.uspkids.com.
# # #