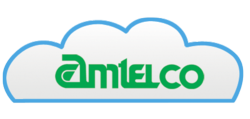 Using the miAmtelcoCloud Web portal, our customers can instantly access the information they need from anywhere! With the number of smartphones and mobile devices in use increasing every day, miAmtelcoCloud offers convenience, flexibility, and security.
McFarland, Wisconsin (PRWEB) November 30, 2011
AMTELCO is pleased to announce the new miAmtelcoCloud Web portal, offering information and access to AMTELCO's complete line of SaaS (Software as a Service) products. The AMTELCO SaaS products are designed to improve communications, speed access to information, and encrypt communications to keep customer data secure.
The AMTELCO SaaS products available on the miAmtelcoCloud Web portal include:
miOncall – a powerful, flexible and completely secure cloud-based on-call scheduling application that makes it easy to assign, view, and edit schedule coverage. miOnCall can be used by an individual, a department, or an entire organization. miOnCall syncs with all major calendar apps, giving users instant access to current on-call information. In addition to handling on-call schedules, miOnCall is also ideal solution for handling location schedules, ensuring the correct staff members are at the correct locations.
miSecureMessages – both a cloud-based solution (or premise-based solution, if required) combined with an App on any staff's smartphone for sending encrypted messages between smartphones, saving critical time (save a minute per transaction compared to paging) and keeping communications private. miSecureMessages sends an unlimited number of characters and also issues Persistent Alerts to the recipient's mobile device, helping ensure immediate attention. miSecureMessages includes a unique business-focused messenger box to keep sensitive real-time critical information always separated from the recipient's other text and e-mail messages. Also included in miSecureMessages is a unique contact list for one-touch selection of all the user's coworkers that also use miSecureMessages for secure communications! miSecureMessages smartphone apps are available for Android™ mobile devices, BlackBerry®, iPad®, iPhone®, and iPod touch®. miSecureMessages is also available as an on-premise solution for customers using AMTELCO's Infinity and Infinity IS systems.
miAppointments – a secure cloud-based appointment taking and scheduling application that provides mobile and Web access to schedules and appointments. Schedules can be synced to each user's personal calendars apps. miAppointments puts all the information users may need at their fingertips, and presents the information in an easy-to-use package that can be viewed by day, week and month. The browser-based schedules allow users to create, view, search and edit appointment information easily.
While many more SaaS solutions are currently in development, these comprehensive offerings show the power of AMTELCO's subscription-based solutions.
AMTELCO President Tom Curtin said, "Using the miAmtelcoCloud Web portal, our customers can instantly access the information they need from anywhere! With the number of smartphones and mobile devices in use increasing every day, the miAmtelcoCloud Web portal offers customers convenience and flexibility, all while maintaining security to keep information safe."
About AMTELCO
As a leading provider of innovative communication applications for more than 35 years, AMTELCO has its roots in the early 1950s when its founder, William J. Curtin, invented and patented solutions for his call center. With AMTELCO systems currently in operation in all 50 of the United States, and in more than 20 foreign countries, AMTELCO customers process thousands of calls each month. AMTELCO is well known in various industries for continually developing advanced call center solutions designed to streamline communications, all backed by AMTELCO's superior 5-star service and support.
The 1Call Division of AMTELCO is the leader in developing software solutions and applications designed for the specific needs of the healthcare and higher education call center marketplace. 1Call features a complete line of modular solutions specifically designed to streamline enterprise-wide communications, save an organization's limited resources, and make them tremendously efficient, helping them bring wellness to their members and their bottom line.
For more information on the miAmtelcoCloud solutions, contact AMTELCO at (800)356-9148, visit https://miamtelcocloud.com, or e-mail info(at)amtelco(dot)com.
# # #