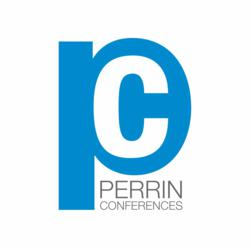 "...This was one of the most comprehensive conferences I have attended and the fact that there was very limited contentiousness between the Plaintiff and Defendant speakers is a testament to your efforts in retaining speakers with professionalism..."
Berwyn, PA (PRWEB) July 14, 2011
Conference Chairs Peter A. Kraus, Esq. Waters & Kraus, LLP, Dallas, TX, John B. Manning, Esq., Cooley Manion Jones LLP, Boston, MA, and Joseph F. Rice, Esq., Motley Rice LLC, Mt. Pleasant, SC will lead the program and discuss highly relevant litigation topics affecting companies and influencing juries.
Panel discussions include the future of the Federal MDL; recent verdicts, decisions and events in key jurisdictions such as California, Madison County and Philadelphia; tactics and strategies in cases involving Navy equipment, take-home exposure and premises liability; emerging issues in industrial hygiene and asbestos medicine; recent developments in asbestos bankruptcies, insurance coverage, and Medicare reporting; and the unique perspective held by our esteemed and renowned judicial, in-house counsel, and insurance panelists. This year's conference will also feature Voir Dire and Opening Statement demonstrations with feedback from jurors who have sat on previous asbestos trials. See here for the detailed agenda.
Panelists include renowned in-house counsel, insurance professionals, plaintiff and defense attorneys, judges and scientists including:
Dan Brehm, Senior Vice President, Chief Claims Officer, Resolute Management Mid-Atlantic Division, Philadelphia, PA; Arnold R. Brody, Ph.D., Professor, Department of Molecular Biomedical Sciences, North Carolina State University, Raleigh, NC; Nina Lynn Caroselli, Senior Vice President, Claims TIG Insurance Company, RiverStone Claims Management, LLC, Manchester, NH; Michael Glackin, Managing Counsel - Products, IP & DAS Litigation, Dow Chemical Co., Midland, MI; Michael A. Graham, MD, Professor and Co-Director, Division of Forensic and Environmental Pathology, Saint Louis University School of Medicine, Chief Medical Examiner, St. Louis, MO; Hon. Sherry Klein Heitler, New York State Supreme Court, New York, NY; Cindy Koehler, Vice President and Assistant General Counsel, Liberty Mutual Insurance Company, Boston, MA; Hon. Jo-Lynne Q. Lee, Asbestos Department Judge, Alameda County Superior Court, Oakland, CA; Victor L. Roggli, MD, Professor of Pathology, Duke University Medical Center, Durham, NC; Paul Slater, Esq., Sr. General Counsel, General Electric Company, Fairfield, CT, and Linda Tatka, Claims Director, Fireman's Fund /Allianz Insurance Company, San Francisco, CA.
The 2011 Asbestos Litigation Conference: A National Overview and Outlook will include multiple unique networking opportunities, including a golf outing. Each successive year has seen an increase in attendance, with over 375 of the industry's key influencers attending in 2010. To register, visit our website.
Perrin Conferences, a national leader in hosting legal-based continuing education programs with joint plaintiff and defendant litigation conferences, established this conference in 2009. This and our other legal conferences and webinars have consistently received recognition for the caliber of the agenda, the vibrant discussions, the attendees, and the effectiveness of the networking opportunities.
For more information on this event and our other legal conferences and webinars, visit http://www. PerrinConferences.com.
###