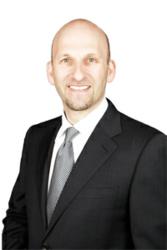 Timothy Kendal wins market recognition for his "smooth delivery when handling difficult cases." - Chambers and Partners, UK Editorial 2011
London, UK (PRWEB) November 24, 2011
London barrister Timothy Kendal now finds himself listed as a leading junior within the highest ranked criminal barrister set in London. Chambers and Partners is the main text ranking lawyers, law firms and barristers' chambers. The November 2011 update confirmed the rise of 2 Bedford row chambers for criminal law services in the UK capital.
Called to the bar in 1985, Mr Kendal's many specialisms include bribery and fraud law, insider dealing, crime defence, money laundering, asset recovery and VAT tribunals.
Mr Kendal is a regular figure defending cases related to the FSA (Financial Services Authority), the Alternative Investments Market of the London Stock Exchange, the VAT Tribunal, and Coroners' Inquests, amongst others. He has also represented clients at the European Court of Human Rights.
Kendal has extensive knowledge of the Proceeds of Crime Act and the latest bribery and fraud legislation. His track record as a leading London barrister is excellent, with particular expertise in defending clients in serious fraud, corruption and insider dealing cases. His clients include individuals as well as corporates, which have included BAE.
His refreshingly direct, no-nonsense approach and his exhaustive knowledge of the law have enabled him to win a wide range of cases.
He adds this to his long list of successes, which include criminal cases as well as fraud. Some of his most high profile cases include the 'stun gun' case (R v Laming (1989) 90 Cr App R 450) and confiscation order in the Court of Appeal and House of Lords (R. v. Briggs Price [2009] UKHL 19, on appeal from:[2008] EWCA Crim 146).
Mr Kendal is a Fellow of the Society of Advanced Legal Studies and has also appeared as Legal Advisor to the General Medical Council and the Nursing and Midwifery Council. He has lectured on the Bribery Act, FSA enforcement at the Society of Advanced Legal Studies, money laundering and asset restraint. He has also appeared regularly on television as a legal commentator, including several appearances on CNN.
Tim Kendal operates out of 2, Bedford Row, the leading set for criminal barristers according to Chambers and Partners. He can be contacted via his website http://www.timkendal.com.
###