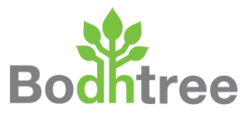 Teaming with partners such as Bodhtree, SAP can further deliver innovative solutions and services to midmarket customers, providing the functionality, flexibility and control needed to run better, compete effectively and grow profitably
Fremont, CA (PRWEB) November 16, 2011
Bodhtree Solutions today announced it has become an SAP® gold channel partner in the SAP PartnerEdge™ program, signed under the "strategic partner initiative" of SAP Americas to bring cutting-edge, innovative solutions to small and midmarket companies across the U.S. Bodhtree joins a select group of resellers and system integrators that have met strict requirements for delivery excellence, scalability, and vertical expertise that will help to expand SAP's North America client base.
Bodhtree is currently the only SAP channel partner signed under the strategic partner initiative that is authorized to resell SAP® BusinessObjects™ solutions to companies in North America. Bodhtree is also now a master value-added reseller (master VAR) and a member of the SAP Extended Business program. As a master VAR, Bodhtree will work closely with members of the SAP Extended Business program to help promote, implement or develop solutions for small businesses and midsize companies.
Solutions from the SAP BusinessObjects portfolio provide growing midsize companies with a powerful business intelligence choice for improving processes, discovering new opportunities, and gaining a competitive advantage. As an SAP gold channel partner, Bodhtree Solutions now provides a complete business intelligence (BI) solution portfolio that encompasses all aspects required for successful implementation of SAP solutions, including licensing, implementation and customization services, training and documentation, optimization and support.
"We are very excited to be part of the leading-edge solutions set SAP is bringing to market, particularly with innovations including analytics and business intelligence on-demand," said C. Rich Wilson, CEO, Bodhtree Solutions. "Our deep strengths in analytics, combined with SAP's commitment to product innovation, will definitely be a powerful combination for mid-market companies looking to get more insight, for less money, from their data."
Bodhtree Solutions brings end-to-end capabilities to customers ranging from small to large, with broad experience covering process optimization; enterprise applications, on-premise and in the cloud; complex, real-time data warehousing; "big data" and social media analytics; predictive analytics; and cloud infrastructure support. These extended capabilities put Bodhtree in a unique position to address reporting and integrations required to provide best-in-class solutions for optimum visibility across all of Bodhtree's offerings in the market.
As a master VAR, Bodhtree will actively engage with its own partners as part of the SAP Extended Business Program, building, managing and developing its own network of members. SAP channel partners benefit from expanded business opportunities by collaborating with program members, and customers benefit from the increased availability of skilled resources to address their needs.
"From our experience implementing a wide variety of analytics solutions, we find that SAP BusinessObjects solutions offer the industry's best capability at the right price – for small businesses to midsized companies as well as large enterprises – including SAP BusinessObjects Accelerator software and SAP Crystal solutions essential BI package," said Sam Poozhikala, Vice President of Analytics, Bodhtree.
The overall goal of SAP's strategic partner initiative is to help enterprises in the midmarket segment reduce costs, optimize asset utilization, meet customer requirements, and surpass quality and compliance objectives. The framework of the initiative will help Bodhtree and SAP ramp up business quickly in all traditional industry sectors across the SME solution portfolio. The companies will cooperate in marketing activities, lead sharing and customer referrals. Bodhtree is also making targeted investments in specific U.S. regions, industries and solutions in conjunction with SAP.
"We welcome Bodhtree as an SAP gold channel partner in the strategic partner initiative in the U.S. and a master VAR in the SAP Extended Business Program, which represents another step forward in SAP's ecosystem strategy," said Kevin Gilroy, Senior Vice President, Ecosystems and Channels, SAP America, Inc. "We're confident that customers as well as members of the SAP Extended Business Program will benefit from Bodhtree's expertise in technologies including cloud, mobility and analytics. By teaming with partners such as Bodhtree, we can further deliver innovative solutions and services to midmarket customers, providing the functionality, flexibility and control needed to run better, compete effectively and grow profitably."
About Bodhtree Solutions
Bodhtree Solutions, Inc. is a rapidly growing Business & IT Consulting, Outsourcing, and Technology Services provider, headquartered in Silicon Valley. We serve Fortune 500 clients, offering world-class expertise in Enterprise Services, Cloud Services, Mobility Services, and Analytics. With senior resources in North America and India, we offer the highest quality solutions at industry-leading prices using what we call a "Right Shore" model intended to deliver unprecedented value to our clients. Our singular focus is customer SUCCESS: meeting or exceeding the strategic, operational, and financial goals of our clients through a shared risk model that leverages our global strengths in technology, talent, and process.
SAP, PartnerEdge and all SAP logos are trademarks or registered trademarks of SAP AG in Germany and in several other countries. Business Objects, BusinessObjects and the Business Objects logo are trademarks or registered trademarks of Business Objects in the United States and/or other countries. Business Objects is an SAP company. All other product and service names mentioned are the trademarks of their respective companies.
###