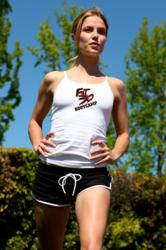 There's no better motivation for going that extra mile than a bunch of your friends cheering you on!
Burleson, TX (PRWEB) November 22, 2011
"In a world filled with all kinds of fitness fads and exercise gadgets, the secret to the popularity of Fit30 isn't a secret at all," says Patrick Forbes, Fit30 Owner. "We take an innovative approach that both embraces the basic principles of fitness and appreciates the value of variety – all while adding a social element that builds a sense of community."
Sure, Fit30's bootcamp-style sessions are proven to be fat-melting workouts that focus on the fundamentals of cardio training and muscle-building regimens. But it's much more than that. With certified trainers always ready to offer insight and encouragement, and a social atmosphere, it's little wonder why Fit30 Bootcamp has become one of the most popular workouts in the Dallas/Forth Worth area.
"One of the biggest reasons people don't stick to an exercise plan is quite simple: They get bored," says Fit30 Trainer, Jillian Williams. "We can preach until we're blue in the face about the importance of fitness, but the fact is that people aren't going to exercise if they're not having fun."
That gets to the heart of the Fit30 Bootcamp difference: Its fun, high-energy social atmosphere that promotes teamwork, friendly competition, and a sense of accountability. "There's no better motivation for going that extra mile than a bunch of your friends cheering you on," says camper Monica Barnes. Fit30's head trainer, Taylor Elston says, "That's the kind of vibe we create at Fit30 Bootcamp, one where you're pushing yourself to be your best among a group of like-minded people. Try doing that in an impersonal corporate gym chain." Add to that, innovative programs like Fit30's corporate wellness program offer clients the option of working out at their place of work, making a fit lifestyle even more convenient.
They're so confident that the Fit30 Bootcamp approach to fitness will deliver results, that they're putting their money where their mouth is with a unique guarantee. If clients aren't happy with their results, Fit30 will pay for those customers to go to another bootcamp, gym or personal trainer.
"That just goes to show how confident we are that Fit30 Bootcamp can truly deliver on our promise," says Patrick Forbes. "Above all, we want people to achieve a healthier, more fit lifestyle, and we're confident that Fit30 Bootcamp is the fun, innovative choice for getting those results."
About Fit30 Bootcamp: With intense, bootcamp-style workouts, certified trainers and a fun social atmosphere, Fit30 Bootcamp offers an innovative way to get in shape and stay in shape. Now with 17 metroplex locations and a corporate wellness program that takes the workout to your place of work, Fit30 Bootcamp is the modern way to get in shape.
For more information, visit http://www.Fit30Bootcamp.com.
###