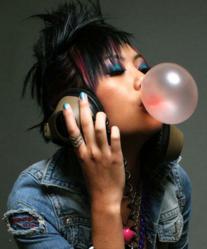 Alexandre Tchogorian, CEO of WantYourGold.com says, "I am encouraging customers to sell their gold now. As seen in recent market changes, the price of gold is a bubble waiting to pop."
Miami, Fl (PRWEB) September 06, 2011
WantYourGold.com, an online buy-back solution for platinum, gold and silver jewelry, announces the current prime selling period for gold in a volatile market. According to a Deal Book article by the NY Times, on Tuesday, August 30, the price of gold reached a record high of $1,917.90 an ounce, and then promptly plummeted by about $120 an ounce. WantYourGold.com understands the fragility of the market and encourages consumers to take advantage of high prices; the price of gold can go down as quickly as it rose.
Alexandre Tchogorian, CEO of WantYourGold.com says, "I am encouraging customers to sell their gold now. As seen in recent market changes, the price of gold is a bubble waiting to pop."
WantYourGold.com uses three simple steps to ensure that customers receive cash for gold. Customers should complete an information form. Once received, the customer will be sent a free insured mailer pack, which they will return with their gold jewelry enclosed. The outgoing mailer piece will contain personalized tracking information. Finally, the customer will receive a check in the mail.
Once the package is received, the gold goes through an elaborate examination. WantYourGold.com uses state of the art machinery to ensure the highest and most fair payout for its gold. Unlike competitors, a WantYourGold.com customer service representative will contact the customer with a formal offer, so there won't be any surprises. WantYourGold.com offers customers up to 90 percent of melt value for their gold and after acceptance of an offer, WantYourGold.com will immediately send out a payment.
Victoria from New York says, "WantYourGold.com provided great service. I didn't expect that much cash for my 10-year-old jewelry."
For more information, visit http://wantyourgold.com/ or follow the company on Twitter @WantYourGold and Facebook.
About WantYourGold.com:
WantYourGold.com, an entity of Recycle4Cash Inc., offers a simple solution to get consumers nationwide cash for gold. Recycle4Cash was originally started as a buy-back program for cell phones. Dedication, honesty, and communication are key factors underlying its company policies. Customers can sell gold, silver or platinum to WantYourGold.com and expect to receive honest, fair compensation in return.
###