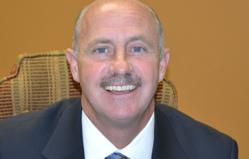 This isn't a cold list or anonymous direct marketing effort. This is a pairing of companies with an interested audience.
Murray, KY (PRWEB) July 18, 2011
Collegebookrenter.com (CBR) has been partnering with brands to provide value added offers to its customers since the fourth quarter of 2009. Until recently those partnerships have been taken on an opportunistic basis. Starting in the summer of 2011, CBR has appointed Michael Utley to lead a focused effort on forging partnerships with companies or brands that can extend offers of interest to its core base of college students and their parents. The new program is called Reach Students via Partnerships (RSvP).
The RSvP program has multiple potential components that will allow companies to build brand awareness and increase sales through the interaction with college students but it all starts with being "in the box". CBR ships hundreds of thousands of packages to college students each semester. According to Utley, "this is a package that they must open. This isn't a cold list or anonymous direct marketing effort. This is a pairing of companies with an interested audience. We won't stuff our boxes with random offers. We want to give our customers another reason for choosing collegebookrenter.com."
Other prospective components of the program include product samples, direct email offers, social media co-promotions and utilization of the CBR campus rep network. The CBR customer base offers very unique demographics. College students looking to save money are no longer the traditional dorm living student. Today's college crowd includes the non-traditional student that has to look around for the best bargains because they usually have a family depending on them. "These traditional and non-traditional students are looking to try new products and they are looking to stretch their budgets" said Utley. "That's why we think we have a very productive tool for advertisers and marketers. "
About CBR
CollegeBookRenter.com (CBR) is an online college textbook rental company dedicated to saving customers up to 85% on college textbooks. CBR delivers a no-nonsense approach to renting college textbooks. Founded in early 2009 and funded through seed capital previously provided by private investors, College Book Renter has grown into one of the largest and most rapidly growing online textbook rental companies in the nation.
In 2010,C.A. Jones Management Group's wholesale textbook company, South Eastern Book Company, made an equity investment in CollegeBookRenter.com. While SEB specializes in wholesale textbooks and textbook distribution, CBR has established itself as a major player in the textbook rental industry. These complementary companies share a common goal: to provide thousands of college students around the country with affordable new and used textbooks, and to remain ahead of the curve on textbook market trends.
###