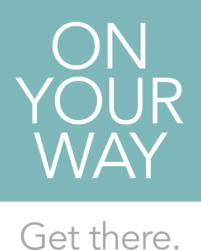 According to wealth-watchers, Gen Y is expected to inherit more than $1 trillion over the next two decades.
Dallas, TX (PRWEB) July 22, 2011
Credit Unions must work harder and smarter to attract young adults and their growing monetary power, says a 31-year veteran of financial services. "That means educating-while-communicating, but in a style they expect and prefer!
"Generation Y – ages 18-32 – is not only more mobile, more interactive and more connected than ever before, it also is more affluent than previous age groups," emphasizes Jared Cahill, a Co-founding Partner in On Your Way (OYW), a Dallas-based, financial education website serving credit unions since 2008.
"With the right messages, tools and approaches, credit unions can cost-effectively attract, inform, inspire and reward their young adult members in a sophisticated, 'connected' and personalized approach," Cahill says.
"According to wealth-watchers, Gen Y is expected to inherit more than $1 trillion over the next two decades," Cahill notes. "Credit Unions must be more aggressive and better skilled if they are to get their share of these customers and to help them prudently managed their financial assets."
On Your Way, a fee-based service firm, offers a comprehensive and fresh approach to marketing to young adults. It currently serves about 50 credit unions from coast to coast and Canada with assets of $24 million to $2 billion. The company motto: Get there."
Cahill began his career in lending at a large regional bank in Dallas. He also organized, chartered and managed the Saguache County (Colorado) Credit Union, was V.P., League Services Corp. for the New Mexico Credit Union League, Albuquerque, and National Director of Alliances for John M. Floyd & Associates of Houston, managing credit union league and banking association alliances for that profitability consulting firm.
"One thing is certain," he tells CU managers: "Your competitors are already working hard to win the attention and loyalty of what is believed to be our nation's largest ever population segment."
The consultant believes Gen Yers are eager to learn how C.U. products and services will help them manage their income and financial assets. This same group can become loyal members as well as voluntarily recommend their credit union to friends and peers, he contends.
"Fact is, if you're on the sidelines, you're missing out -- both now and in the future. Time to get into the game," he insists.
With CUs coming off their best quarter in years, credit unions should seriously consider using some of their expanding marketing budgets to deploy fresh approaches and new marketing tools to reach the Gen Y audience, he insists.
"Unfortunately, C.U. managers and marketing executives too often regard today's young adults with a mixture of curiosity and apprehension, mistakenly targeting them with the shop-worn messages and methods that may have worked wonders with their parents and grandparents."
Gen Y, however still shares similarly important needs as their forbearers:
-- Interest rates and savings plans for big budget items;
-- Fair loan packages at fair rates and terms;
-- Financial advisors who appreciate and understand Gen Y's short and long-term lifestyle goals.
"Experience indicates that time and patience are required to win Gen Y's trust," Cahill observed. "Mere newspaper ads no longer cut it. Targeted direct mail campaigns, opt-in e-mail educational and lifestyle messages and web-based, read-and-reward systems are vital. Once on board, these members prove to be exceptionally loyal."
Resources, Rewards & Results
Limited staff resources and budgets can make reaching Gen Y an extreme challenge. And there are numerous choices for reaching that audience, Cahill said.
Brass Media of Corvallis, OR, works with credit unions and community banks. It produces a 24-page, quarterly magazine aimed at young entrepreneurs, reaching an estimated 2% to 3% of the Gen Y population. The magazine, at $1 to $2 an issue, is distributed by mail.
Credit Union National Assn. (CUNA) offers "Money Mix," an all articles website, but with no links to products and services or individual credit unions. The Young & Free website (http://www.youngfreehq.com) also seeks young adults, but has limited availability currently. Fool Proof Educational Systems, Inc. (http://www.foolproofme.com) is another website for consumer education that is partnered with the Colorado Credit Union League.
What distinguishes On Your Way is its "co-op" approaches to clients and its reward-based system for attracting and holding Gen Y readers even as it engages their help in viral marketing.
Rather than "sticks," OYW employs "carrots" in the form of gift cards, electronic gear and video game systems. The CU's Gen-Y members receive qualifying points by visiting the website on a regular basis, by referring their friends to the client credit union – OYW's "viral aspect" -- and by using more of the CU's products and services.
The progressive, fun website, which has occasional, entertaining videos, takes only minutes to read. Subjects range from "Why am I upside down on my car loan?" to "How to select a wedding planner" to "Should I have a joint account before marriage?" And readers can easily search an extensive library of financial topics.
On Your Way also produces direct mail postcards and in-branch advertising for its clients to help attract member-readers and remind them of the website.
This groundbreaking, young-adult outreach program also harnesses the C.U. co-op spirit, since all client CUs share in the cost of operating and maintaining the site, making it affordable for each one involved.
Another unique feature is the ability of each client to personalize the site with its own brand colors, logo and customized content. Typical weekly maintenance time? Less than 30 minutes!
"We've seen firsthand the effectiveness of On Your Way," said Melissa Hacker, vice president of operations for Safe Harbor Credit Union, Ludington, MI ($35 million in total assets; 4,400 members).
"Our young adult members do refer their friends. They do talk about the site. They feel a special connection to our credit union," Hacker added.
Women & Money
New York author Kathryn Finney, CEO and Owner at TBF Group, LLC, recently noted, "Women control more than 80% of U.S. spending. And this is just the start of a sweeping change."
It's no coincidence, then, that the majority of readers of websites aiming financial education at young adults are women. On Your Way is no exception at an estimated 75% female participation.
"But I like the dynamics . . . On Your Way created for us," said Elizabeth Dodd of Cinfed Credit Union, Cincinnati, OH ($308 million in total assets; 30,000 members). "It's branded throughout for our credit union, which is really authentic . . . much better than other ones I have seen that basically just have their logo pasted on a page."
On Your way offers a 30-minute, one-on-one, live e-tour of its program with a key partner providing an overview of its program's foremost features. For more info: http://www.onyourwayinfo.com.
###