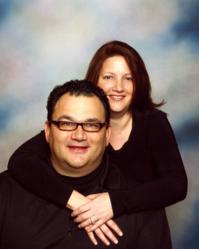 Learning to inspire others to assume leadership of their own destiny through the power of the internet is the key to taking our dreams and turning them into reality." -Pat Berry
Bountiful, UT (PRWEB) December 06, 2011
ARIIX, a premier global health and wellness company, is excited to announce the addition of Pat Berry to the organization as a valued member of its Global Success Leaders team. Pat's online marketing experience and his proven ability leading others to find business and personal success through relationships and enterprise is the perfect addition to this company dedicated to unleashing the human potential for good.
Pat's early days as vice president of a successful online business during the dotcom heyday inevitably came to an end during its infamous crash. Finding himself unemployed for the first time in his life, Pat began his search for a career that would provide him with time and financial freedom as well as the ability to help others achieve the same. Little did he know that Network Marketing would soon find him.
Pat quickly realized that the skills and leadership experience gained during his dotcom days were a powerful foundation for building a profitable networking marketing business online. Embracing network marketing, Pat quickly rose to become a nationally top-ranked associate, maintaining his position as one of the top four most successful associates for three years running. All this in a company boasting more than 225,000 fellow associates.
Pat's knowledge and insight is in high demand and he generously shares his methods and motivation from the stage with colleagues such as Jerry Clark, Denis Waitley, Mark Victor Hansen and fellow ARIIX representative Robert Allen. Pat Is also a radio host and co-founder of "The MLM Radio Show," a popular podcast on iTunes focusing on network marketing and technology, as well as companion radio show "Putting the Net in Network Marketing."
Inspired by ARIIX's unique member "Bill of Rights," Pat knew he had found a company that shared his passion for leadership and compassion. The ARIIX "Bill of Rights" guarantees that every member of the ARIIX community receives the same consideration and rights as valued members of a community with a shared vision. "Finally a company that made the bold choice to put the rights of its representatives in writing," he said.
"True leadership is one of the secret weapons of building a successful network marketing business," said Pat. "Learning to inspire others to assume leadership of their own destiny through the power of the internet is the key to taking our dreams and turning them into reality. ARIIX's leadership and commitment to its representatives has rekindled my passion for the Network Marketing industry."
"It's people like Pat who are crucial for growing our business to new heights," said Mark Wilson, President of ARIIX. "Pat's incredible online presence and his ability to turn a vision into reality will inspire amazing results for all of us. His passion, dedication and success record are a perfect match for ARIIX and I know that we will change many lives in our journey together."
About ARIIX
ARIIX is a premier health and wellness company that is using the latest research in nutritional science to create their leading-edge nutritional products. The company was born from the shared vision of leaders in business and nutritional science, who wanted to create a unique company based on the "golden rule" of helping others to unleash their potential for good. ARIIX stands out with their blend of global vision, outstanding industry experience and leadership, unparalleled quality nutritional supplements and the philosophy that when one person thrives, the whole community benefits. The company currently operates in the United States, Canada, China, Hong Kong, Japan, and Taiwan, with expectations of opening in Thailand by the end of 2011 followed by Mexico in the first quarter of 2012.
For more information please visit http://www.ariix.com or phone 1-855-GO-ARIIX.
###