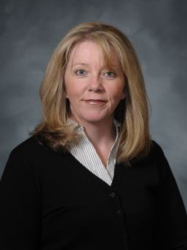 Seattle, Washington (Vocus/PRWEB) March 14, 2011
Gallivan, Gallivan and O'Melia (GGO, LLC), the e-discovery experts who are pioneering the move toward accessible, affordable e-discovery solutions, today announced that Megan Miller has joined the company to lead the marketing team. Miller's appointment is a definitive move in support of the company's newly launched and rapidly growing Digital WarRoom™ brand of products.
"Megan is joining our team at an important point in the growth of the company," said Bill Gallivan, president and CEO of GGO. "As corporations take a more active role in managing e-discovery, there is an enormous need for professional tools to make e-discovery affordable and achievable for the entire portfolio of litigation matters – including smaller cases. GGO has the products designed specifically to support that burgeoning market. Megan brings experience in software and technology marketing and current knowledge of the e-discovery industry that will help us introduce Digital WarRoom e-discovery software to solo practitioners and small law firms, in addition to driving continued growth in product sales and consulting services to the Fortune 500 corporate legal and large law firms we currently serve."
"It was an interest in software and analytics that originally attracted me to the e-discovery industry and GGO is doing some fascinating work in that area," said Miller. "It's an exciting time to be joining GGO. The company is well positioned to serve the next era in e-discovery, with a great combination of leading technology and strong contributions to education, professional certification and business process standardization that will advance the industry as a whole." Miller joins GGO after two years in senior marketing management at Applied Discovery, where she contributed to the EDRM industry organization. Miller also led a team in the TREC project, under the auspices of NIST, conducting testing on information search and retrieval as it relates to e-discovery document review.
Miller brings over 15 years marketing experience in the tech industry prior to the move into e-discovery. As Senior Marketing Director at Data I/O Corporation, she contributed to global growth with the expansion of the company's presence in China, and introduced targeted vertical marketing strategies to drive growth in the automotive electronics and wireless/consumer electronics segments.
After 10 years of providing custom services and hosted review for successful e-discovery matters in litigation, government investigations and other legal cases, GGO announced Digital WarRoom Remote platform for hosted review in early 2010. In July 2010, in response to the needs of corporations seeking an in-house solution for analytics and review, the company introduced Digital WarRoom Server, a pre-configured appliance for processing, hosting, and review of ESI data inside the corporate firewall. In January the company announced Digital WarRoom Pro, a comprehensive PC-based e-discovery application supporting processing, analytics, review and production of documents, at a price of $895 per single user license.
# # #