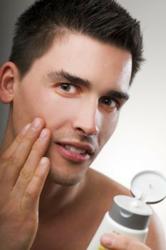 In an industry that has been dominated by female consumers, men now make up over one third of the moisturizer and wrinkle product market.
Boston, MA (PRWEB) December 30, 2011
DomainAdvisors, a leading domain and online business brokerage firm, has announced that two category defining domain names, Wrinkles.com and Moisturizers.com, have been listed exclusively for sale with their company. Highly marketable and easy to remember, Wrinkles.com and Moisturizers.com offer unique branding opportunities for a new or existing company within this 54 Billion Dollar Plus Industry.
Wrinkles….In a society where looking young is paramount, the mention of the word "wrinkles" in a woman's presence elicits a similar reaction to the use of profanity or the telling of a sexist joke. Unfortunately, wrinkles are a fact of life for everyone. "Time waits for no person," however the 54 billion dollar moisturizer industry feels differently, and lately so do men. In an industry that has been dominated by female consumers, men now make up over one third of the moisturizer and wrinkle product market. According to IBIS World, the nations leader in industry research, "While men already purchase necessities, a growing share is using female-centered products like face creams and anti-aging serums. Major beauty retailer Sephora now has a section on its website specifically dedicated to the male consumer. Widespread acceptance of male beauty products will likely carve out a new path for the Face Moisturizer industry."
The fact that the use of moisturizers and wrinkle solutions are yet to be the norm for the male consumer, matched with the lack of male options at the brick and mortar cosmetic stores, makes it perfectly sensible that this growing market sector would turn to an online marketplace like Wrinkles.com or Moisturizers.com to find what they are looking for. Combine this with the millions of women who already contribute to this multi-billion dollar industry and you have a wide-open market to dominate. Owning category defining domain names like Moisturizers.com and Wrinkles.com are imperative for any organization to enter, or remain a market leader in this highly competitive industry.
For additional information or offer guidelines contact DomainAdvisors at 800.477.8207 or by email at offers(at)domainadvisors(dot)com.
About DomainAdvisors
DomainAdvisors assists domain owners and online businesses in the overall planning and execution of their domain strategy. DomainAdvisors offers resources with the knowledge and understanding necessary to provide invaluable guidance during the entire lifecycle of a domain. Services range from consultancy to acquisitions, to all elements of monetization, development, branding and sales. Domains can be complicated and DomainAdvisors provides the opportunity to leverage years of industry experience to help maximize success.
# # #