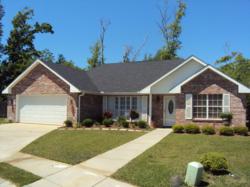 We have been impressed with the professionalism and competence from the first day we began investigating the Filter Intercept System and throughout the installation project.
Orlando, Florida (PRWEB) April 30, 2011
Tainted Chinese Drywall has been a financial nightmare in Florida and the Gulf States for some time now. The reactive drywall is allegedly responsible for low level emissions which accelerate the tarnishing of metals along with a strong foul sulfur odor. Over 90% of all of the cases reported to the CPSC have been from Florida, Louisiana, Mississippi and Alabama.
Homes, residents and homeowner's wallets are suffering from the emissions from the tainted drywall. Homeowners have been crippled by the daunting task of demolishing their homes, moving out for 3 months and spending, in some cases, over $100,000 on this process. Very few homeowners can afford to spend an additional six figures to demolish a home and start over again. To add insult to injury some of these homes have been improperly deconstructed and rebuilt leaving behind the same characteristics and "post remediation" failures. Can you imagine tearing your house apart and moving out for 3 month only to find that you have the same issues as when you began?
Technology has been proven in the laboratory and the field to permanently and irreversibly neutralize the effects of the wall board off gassing without demolition. This method has proven to be cost effective, minimally invasive, timely and carries a lifetime transferable warranty. The latest report from the CPSC and HUD dated March 18th, 2011 noted, "The staffs of CPSC and HUD continue to recognize that other remediation approaches ultimately could prove more cost-effective and/or less invasive...". Additional information can be found at http://www.cpsc.gov.
In an attempt to save the homeowner's largest asset, Filter Intercept System provides just this approach with tested technology. Homeowners are choosing to use Filter Scientific Coatings to resolve tainted Chinese drywall. "We definitely are looking forward to a house permanently free of the problems of homes with Chinese Drywall, and without a doubt, after doing extensive research into the remedies available, we consider this to be the most cost effective solution on the market today.", says R. Stewart, a homeowner that has tainted drywall. The Filter Intercept System is installed in as few as three (3) days with incredible cost savings. This process also carries a lifetime transferable warranty.
Filter Interceptor is an environmentally safe product that is non-carcinogenic, contains no halogen, formaldehyde, or solvents and is low to zero VOC.
Filter Interceptor was founded on the concept of assisting homeowners remediate their homes completely and satisfactorily within a reasonable timeframe for a reasonable cost.
If you'd like more information about this topic, or to schedule an interview, please call Filter Scientific Coatings at 888-589-6343 or visit us on the web at http://www.filterscientificcoatings.com.
# # #