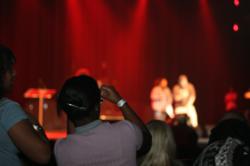 Los Angeles, CA (PRWEB) November 23, 2011
Most young adults are interested in acquiring 'money' yet only a few possess the financial capability needed to grow their wealth and avoid financial pitfalls. Financial literacy training is still not provided in schools, many parents lack the confidence to teach money management skills and most of the personal finance courses do not connect with young adults. To combat these problems the National Financial Educators Council is launching the Money XLive multi-media financial education course on January 1st 2012.
The NFECs' Money XLive (MXL) multi-media learning center provides high school and college age youth the skills they need to effectively navigate the increasingly complicated financial system. The financial education coursework teaches the practical personal finance skills our youth need feel confident as they move out on their own.
To keep participants entertained and engaged, the Money XLive financial education course features exclusive celebrity videos, interactive learning tools, the Real Money Experience guides, quick note section and financial literacy games. "Although this material was designed to be fun and move the participants to get excited to learn about money, it was also designed around National Financial Literacy Standards," states Traci Allan of the National Financial Educators Council.
The Money XLive financial education learning center will be launched on January 1st 2012 to parents that want to empower their kids with vital knowledge and those youth that take personal responsibility for their own future.
Money XLive for schools, colleges and universities will debut on February 1st 2012 and will provide educational instructions additional financial literacy testing and long-term measurement features. This education version of MXL was designed to reduce the high school and college dropout rate and motivate students to continue their education while minimizing debt.
The National Financial Educators Council has over twenty programs designed to improve the financial capability of people of all ages. The Money XLive multi-media virtual learning center meets financial education standards and features exclusive videos of celebrities, sport stars and financial education experts.
###