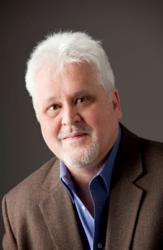 "What separates competitors from just players is having a scoreboard and a strong sense of responsibility to meet these goals."
--James P. Dunn, CEO, TelStar Hosted Services, Inc.
Leesburg, VA (PRWEB) November 11, 2011
James P. Dunn, CEO, TelStar Hosted Services, Inc., "Your Call Center in the Cloud!™", has over 30 years of experience in call center and telecommunications solutions, transforming struggling businesses into profitable ones. In his webinar, he provided a tactical review of what managers can do to improve call center performance. Dunn begins, "The Enterprise Performance Appraisal is an intensive, on-site business evaluation…Stakeholders should expect an objective analysis of the operating and financial realities of the business, delivered in a format that gives decision makers necessary information. It should be a prioritized set of strategic and tactical action items designed to meet key business goals, in areas of profitability, cost control, sales effectiveness, and operational efficiency. It should have a near-term implementation plan with measurable performance targets." View the webinar and read a synopsis or download the slides.
In his webinar, Dunn covers how to identify the issues, conduct the Enterprise Performance Appraisal, and organize the results to improve performance. Dunn elaborates "We would…deliver the ten most important issues that we found. It was quite common for the CEO to look at us and say "that was just terrible, like getting report cards when I was a kid; however, you were absolutely correct." He adds "A simple assessment gets buy-in when you start to implement new processes…so the enterprise performance appraisal is fairly simple. You take an issue, appraise it objectively, deliver those results and then you have a tactical plan to move forward." Dunn emphasizes that an Enterprise Performance Appraisal is a customized engagement, and it needs senior executive sponsorship. "This is something that you can perform yourself, but whomever you assign this to should have an objective viewpoint" Dunn says.
Dunn then outlines three case studies of a private equity investment, a behavioral health company, and a fulfillment company for which he conducted Enterprise Performance Appraisals, including a description of the issue, the expected practice, and the gap or opportunity that becomes part of the tactical plan.
Dunn states that a scoreboard is important for success. "What separates competitors from just players is having a scoreboard and a strong sense of responsibility to meet these goals." Dunn remarks that "The contact center is "The Voice of the Customer." Listen and evolve accordingly." In one example, Dunn remarks that "Call Center Technology … many of us tend to think of as very static, but in many situations it is still a very disruptive technology."
In one case study, Dunn elaborates how cloud-based hosted call center technology was a good application for the client. "Their core focus as a company is not on running IT or running call center. So in this case, there is this opportunity for them to work with a best of breed player like us with Vocalcom…where you can buy that call center technology via the cloud. It is in a secure environment, it can be stood up and managed quickly…they will have protected data, and be able to operate in the event of a disaster."
In Dunn's examples, he explains that "The cloud IT focus circumvents a lot of start-up time. If [the client]…were going to go out and build the call centers from scratch It would have added four to five months to the process plus a lot of cost because they are talking about several hundred seats…Also the call center providers today help extend the call center expertise and the reach that they would have had a hard time acquiring from scratch."
Dunn concludes that companies can learn to perform a call center performance appraisal and improve performance, but success requires executive sponsorship, objectivity, functional area involvement, teamwork, and a focus on what is affordable and rapidly actionable in days not weeks, to stimulate growth and positive behavior within the organization. Dunn thanked Vocalcom for sponsoring the webinar and invited all attendees to contact TelStar Hosted with further questions.
About TelStar Hosted Services, Inc.
TelStar Hosted Services Inc., "Your Call Center in the Cloud," is a leading hosted call center technology provider offering blended call center services, predictive dialer capabilities, and automated voice messaging. TelStar Hosted helps top companies to gain prominence by meeting their goals to acquire, service and retain customers. Our feature rich, industry proven call center services can be deployed quickly and affordably across a distributed workforce. Housed in a world-class, SAS70 Type II compliant, secure data center (updating to SSAE 16), our IT Services are delivered by our service-oriented, highly professional team. By offering Communication-as-a-Service ("CaaS") via the cloud that is affordable, scalable, flexible, stable and reliable, TelStar Hosted saves clients' money and allows clients to focus on their core business.
For more information, please contact Meghan Harris, SVP and CMO, TelStar Hosted Services Inc., mharris(at)telstarhosted(dot)com, 571.252.3013 or visit http://www.telstarhosted.com.
###