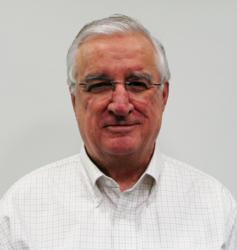 "TelStar Hosted will benefit from Manny's wealth of experience selling both premise and hosted call center solutions."
-- Karen Banta, SVP, Sales
Leesburg, VA (PRWEB) July 13, 2011
TelStar Hosted Services, Inc., "Your Call Center in the Cloud!™", announced today that M. G. (Manny) Funtall joined the TelStar Hosted sales team as Director of Business Development.
Manny has a long history of successful sales efforts in the technology area. He began his career as an application developer and IT manager, before a successful transition to sales and sales management. Manny has worked for several contact center software suppliers including eShare Technologies (formerly Melita), Stratasoft, and Noble Systems. Manny also spent nearly five years as an independent sales consultant providing sales and marketing expertise to evolving software companies at the behest of several venture firms. Manny is resident in the San Diego, CA. area and will represent TelStar Hosted on a national basis.
"We are so pleased to have Manny join the TelStar Hosted sales team", remarked Karen Banta, SVP Sales. "TelStar Hosted will benefit from Manny's wealth of experience selling both premise and hosted call center solutions, his strength in consultative solutions selling in fast-paced, rapidly growing markets, and his focus on what is best for the customer," Karen continued.
"We are delighted that Manny brings additional senior sales expertise to our already strong leadership team," added James P. Dunn, CEO.
About TelStar Hosted Services, Inc.
TelStar Hosted Services Inc., "Your Call Center in the Cloud," is a leading hosted call center technology provider offering blended call center services, predictive dialer capabilities, and automated voice messaging. TelStar Hosted helps top companies to gain prominence by meeting their goals to acquire, service and retain customers. Our feature rich, industry proven call center services can be deployed quickly and affordably across a distributed workforce. Housed in a world-class, SAS70 Type II compliant, secure data center, our IT Services are delivered by our service-oriented, highly professional team. By offering Communication-as-a-Service ("CaaS") via the cloud that is affordable, scalable, flexible, stable and reliable, TelStar Hosted saves clients' money and allows clients to focus on their core business.
For more information, please contact Meghan Harris, SVP and CMO, TelStar Hosted Services Inc., mharris(at)telstarhosted(dot)com, 571.252.3013 or visit http://www.telstarhosted.com.
# # #